Delicious recipe collection
Tiramisu of Miho Soho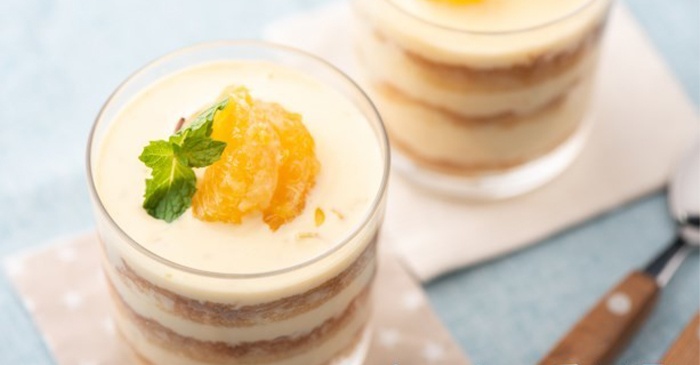 Ingredients
Tea leaves

4 to 6g

Soho mandarin orange

2 individual

Cream cheese

150g

egg yolk

1 individual

Syrup containing rare sugar

40g

Sponge (diameter 5cm, height 1cm)

6 pieces

Wed

150 ml

mint

2
Method
Peel the tangerines, remove the inner white cotton, and chop the skin. One squeezes the juice. One takes out the fruit.

Put one peel and the fruit extracted in ① in a pan and boil down.

Mix the egg yolk, the syrup containing rare sugar, the orange juice squeezed with 残 っ, and the remaining one rind in a bowl.

Add ③ to the cream cheese and mix until smooth.

Make tea liquor.

Wet the sponge with black tea and put it in a container in three layers in the order of sponge → ② → ④.

Finally, put ② and mint, cool in the refrigerator and complete.