Delicious recipe collection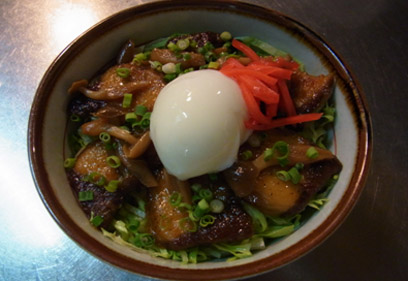 Ingredients
ヲ 繝 ヲ ヲ ヲ ヲ ヲ ヲ ヲ ヲ

120g

Rice (Sanuki rice)

220g

Shimeji

40g

Lettuce (Kagawa specialty "Lairure lettuce" etc.)

60g

Green onions (sanuki green onions)

2

egg

2 individual

Red ginger

10g
Soy sauce
Dark soy sauce (Kagawa specialty)

60g

sweet sake

90g

sugar

40g
Method
Wholesale the hamachi into three pieces, cut it off thickly, and fry it with kataguri.

The shimeji is taken with a stone, rose, and teriyaki in a frying pan with ① hamachi.

Slice the lettuce thickly and cut the green onions into small pieces.

Eggs make soft hot spring eggs.

Place ③ on the rice, top with ②, and add hot spring eggs, green onions, and red ginger.