Delicious recipe collection
Sanuki beef pepper steak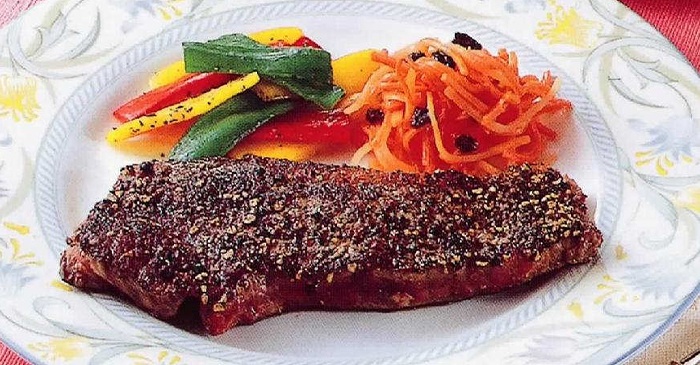 Ingredients
Beef (for steak)

1 sheet (150g)
GABAN Black Pepper <Hall>

1 tablespoons
Method
Sprinkle salt on both sides of the beef.


Beat the black pepper with a meat knocker or the like and crush it.


Heat butter and salad oil in a frying pan, pour the meat with black pepper down, burn over high heat, turn over, and bake over medium heat to your liking.


Immediately before baking, set the brandy on high heat and shake the frying pan to remove alcohol and stop the fire.