Delicious recipe collection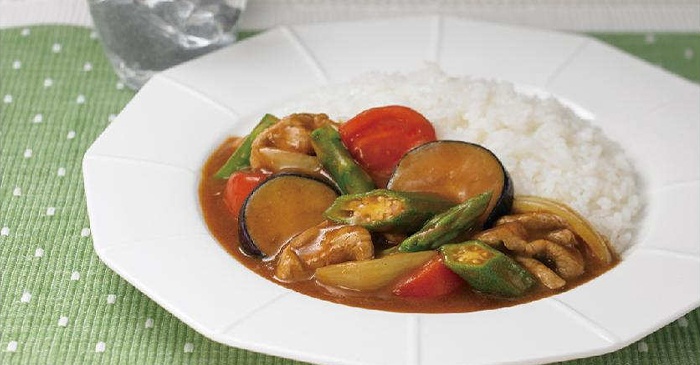 Ingredients
Vermont Curry <Medium Hot> 238g

1/4 box
Green asparagus

1 bundle (50g)
Method
Heat the salad oil in a thick pan and eat the bite-sized onions and meat. If the onion is soft, add the eggplant and lightly soften it.

Add water, half the bite-sized tomato, remove the boil and boil for 10 minutes on low to medium heat until the ingredients are soft.

Turn off the heat, melt the roux, add the bite-sized okra, and simmer for 10 minutes on low heat until thick. Finally, add the remaining tomatoes and boiled green asparagus (cut into bite-sized pieces) and bring to a boil.