Delicious recipe collection
Authentic chicken curry to eat with Kagawa's new rice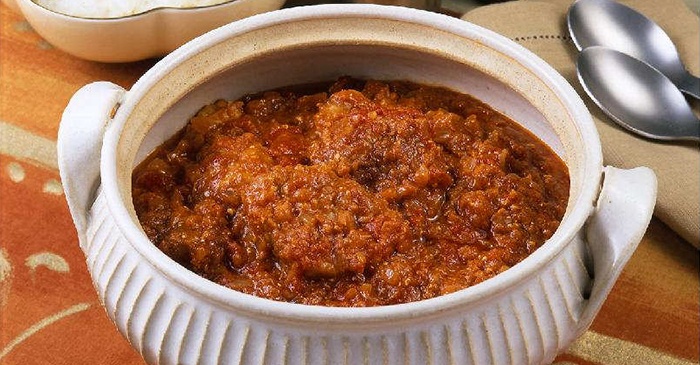 Ingredients
Sanuki Cochin (peach)

4 sheets (1kg)
Special scent of raw garlic

2 tsp
GAVAN red pepper <powder>

1/2 teaspoon
GAVAN cumin <powder>

3 tsp
GAVAN Turmeric <powder>

2 tsp
GAVAN Coriander <powder>

1 tsp
GAVAN Cardamom <powder>

1/2 teaspoon
GAVAN Ginger <powder>

1/2 teaspoon
Canned whole tomatoes

1 can (400g)
Plain yogurt (sugar-free)

1 cup
Method
Cut the chicken into 1-4 pieces and shake salt and pepper. Cut the onions roughly.


Heat the salad oil in a thick pan and bake the chicken to a light brown color.

Add onion and garlic to ② and fry until the onion is transparent.


Add spices, whole tomatoes (canned), plain yogurt and salt.

Return the chicken to the pan and cook over low heat for 20-30 minutes. Finally, taste with salt.