Delicious recipe collection
Feast risotto with sea bream from Kagawa prefecture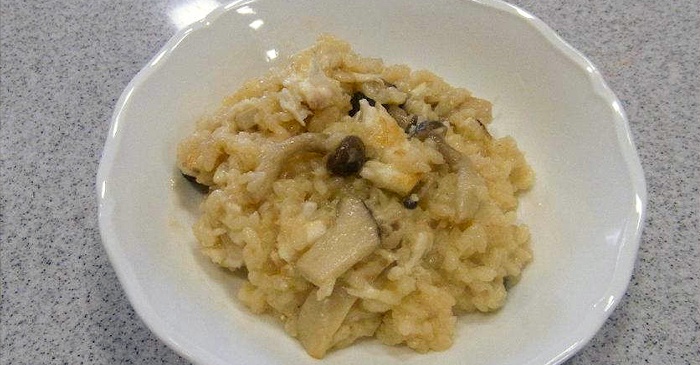 Ingredients
190 g of stew mix <cream>

12 tablespoons (120 g)
Tai (fillet)

2 slice (400g)
Method
Heat 2 teaspoons of olive oil in a frying pan, bake both sides of the sea bream, remove skin and bones and loosen to bite size.

Mince the onions. Bushi-meji is divided into small tufts, and eringi is cut in half with a stamp.

Heat 4 teaspoons of olive oil in a thick pan and add the mushrooms to the onion until it is soft.


Bring the ingredients to the edge and add rice to help the whole.


Add half the amount of water and stew. When the water runs out, add low and high water to the boil for 10 to 15 minutes over low to medium heat.


Sprinkle and mix the stew mix just before Al dente, add the sea bream and simmer for about 5 minutes over low heat. Finally, taste with salt and kosho.