Delicious recipe collection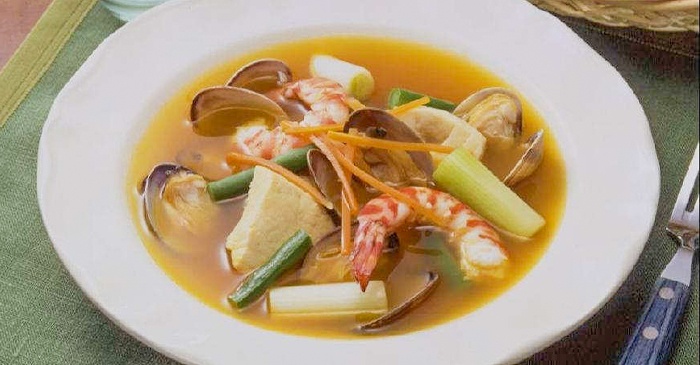 Ingredients
Furance kitchen bouillabaisse

1/2 box (36g)
Carrots

Medium 1/8 bottle (25g)
Method
Shrimp peel and shell back. Hamachi cuts a slice into four. Cut carrots and cut green onions into 1cm widths.


Heat the salad oil in a thick pan and lightly fry the carrots and green onions. Add water, stop boiling once it has boiled, add 2 bags of paste and melt.


Re-heat, cook over low heat to medium heat for 5 minutes while adding swordfish.


Add shrimp and clams, stew until cooked, boil and cut into three.