Delicious recipe collection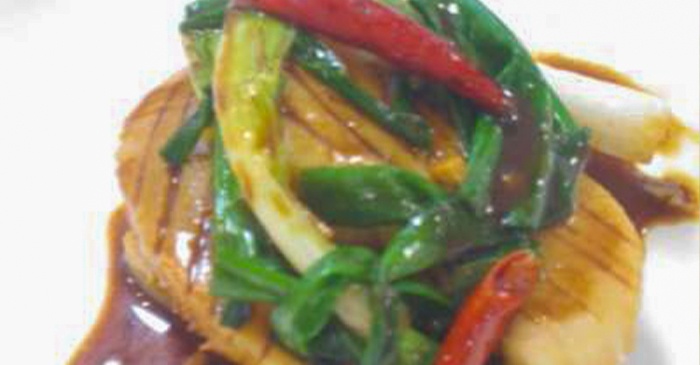 Ingredients
Thai mussel

4 individual

Shrine

4

Garlic

Small 1/2

Ginger

Small 1/2

Hawk's claws (without scabs)

4

Oyster sauce

Small amount

Salad oil

Appropriate amount
A
Old liquor (Shaoxing liquor)

1 and 1/2 tbsp

Soy sauce

1 tsp

sugar

1/2 teaspoon

Beet noodle sauce

1 tablespoons
Method
Clean the sea mussel and put a knife on both sides.
※ By alternately making a cut on both sides, the tiger clam will not break and the fire will be faster.

Slices are cut into XNUMX cm lengths.

Mix A.

Add the oyster sauce to ①.

Put an appropriate amount of salad oil in a frying pan and cook the mussel.
* Oyster sauce is easy to burn, so adjust the heat.

Take out the 洗 い, wash the frying pan, fry chopped garlic, ginger and hawk's nails with XNUMX tbsp of salad oil until the scent comes out.
* If you fry the hawk's claw without fry, it will be hard to get spicy. If you want to get pungent, take the stake and cut into small pieces and fry.

Return ⑤ to the frying pan and season with ③.