Delicious recipe collection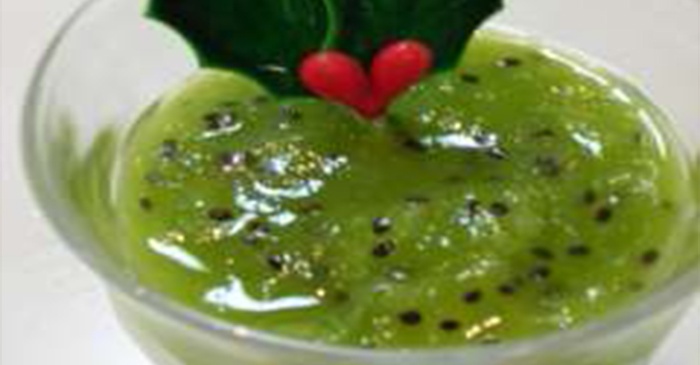 Ingredients
gelatin

2.5g

Wed

1 tablespoons
Incense green sauce
Perfume (Kagawa Prefecture Kiwifruit)

1 individual

Granulated sugar

1/2 tbsp
Yogurt pudding
Yogurt (sweetened)

105g

milk

50cc

Granulated sugar

7.5g
Method
Peel and grate the kiwi, add granulated sugar and cool in the refrigerator.


Put the powdered gelatin in a small container and add 1 tablespoon of water.

Put 7.5g of milk and granulated sugar in a heat-resistant bowl and warm in a microwave (600w) for 50 seconds.

Add the softened gelatin to ② and dissolve it completely until the lump disappears. When the gelatin has dissolved, add the yogurt and mix thoroughly.

Pour ③ into a small pudding bowl and cool in the refrigerator for about 1 hour.

Sprinkle incense green sauce on the hardened yogurt pudding and you're done.