Delicious recipe collection
Eat green soup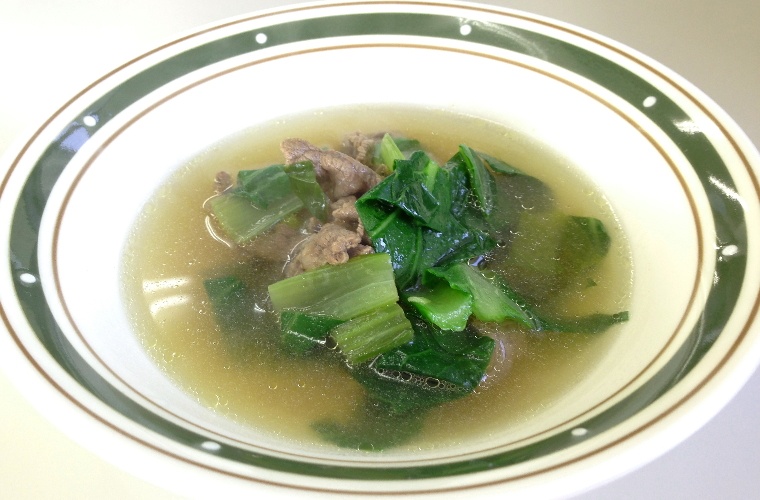 Ingredients
For 4 people
Tabetena

120g

cabbage

60g

White green onion

12g

Ginger

2.1g

Beef thigh (shredded)

80g

(For beef seasoning: 2 g of sugar, a little sesame oil)
Wed

700g

It's chicken stock

8g

liqueur

1 tsp

Light soy sauce

1 tablespoons

Salt and pepper

a little

Salad oil

a little
Method
Eat and cut the vegetables into XNUMX cm lengths and divide them into stems and leaves.Cut the cabbage into strips.Beef is seasoned with sugar and sesame oil.

Put salad oil and chopped ginger in a pan and warm.Fry the beef, eat it, add the rapeseed and fry.

Add water, cabbage, chicken stock, sake, and light soy sauce and let it boil.Remove the lye, simmer on low heat for about XNUMX minutes, eat and add chopped green onions and green onions.When the leaves become darker, taste them and add salt and pepper to taste.
Invented
This recipe was devised by Ms. Mikiko Yamanaka, who presides over the Genevieve Cooking Class, and was created in collaboration with Kagawa Prefecture and nutrition teachers in the prefecture for use in school lunches.