Delicious recipe collection
Eat and eat croquette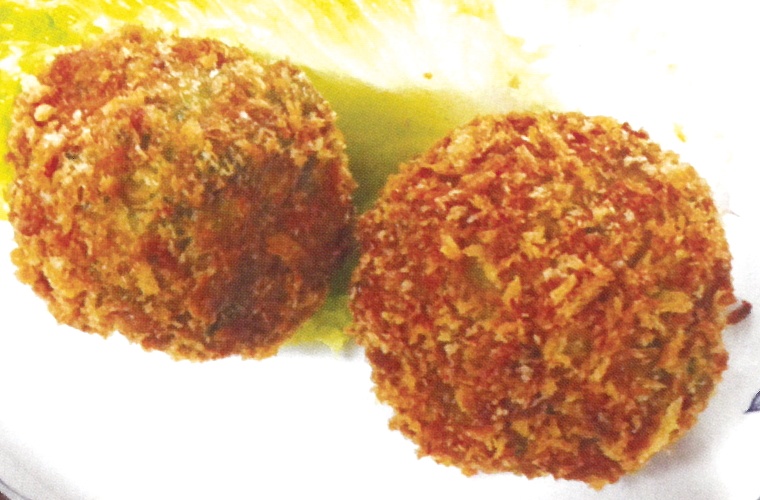 Ingredients
For XNUMX people
Tabetena

200g

Ground pork

100g

onion

100g

Lotus root (grated)

100g

egg

1 individual

Flour

1 tbsp + 1/2

salt

1/2 teaspoon

Pepper

As appropriate
<Clothing>
Flour

1/2 cup

Bread crumbs

1 cups

egg

2 individual
Method
Eat and chop the vegetables into boiled pieces.

Finely chop the onion.Fry minced pork in oil (not included in the amount), add onions, fry to remove water, and season with salt and pepper.

Grate the lotus root, drain it, add steps 3 and XNUMX, and add eggs and cake flour as a binder and mix.Make a round shape with a diameter of XNUMX cm.

Batter the cake flour, beaten egg, and bread crumbs in that order, and fry in warm frying oil until golden brown.