Delicious recipe collection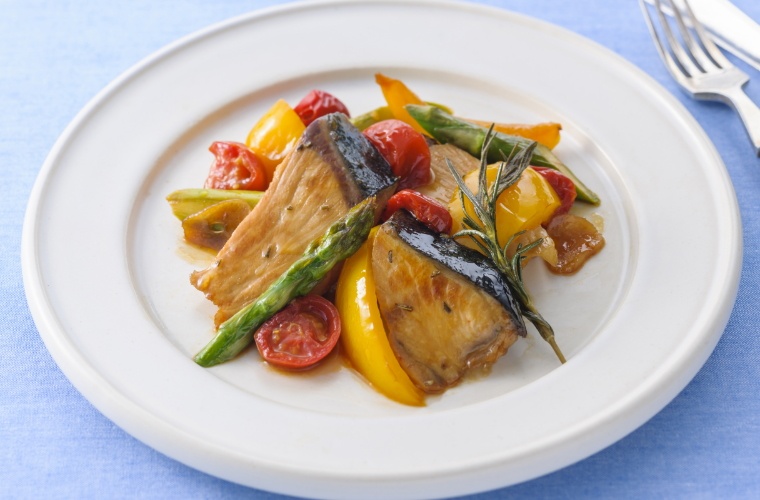 Ingredients
For 2 people
(Material A)
Olive Yellowtail

2 pieces (160g)

Olive oil

XNUMX tbsp

ロ ー ズ マ リ ー

1 stick

Garlic (slice)

1 piece
(Material B)
Yellow paprika

1/2

Sanuki Awakening (Asparagus)

2

Mini Tomato

6 individual
(Seasoning C)
Soy sauce and mirin

1/2 tbsp each
Method
Cut the olive yellowtail into 3-4 equal pieces.Put (Material A) in a sealed bag, remove the air, and leave it in the refrigerator for 1 hour or more.

Cut the yellow paprika of (Material B) into small pieces.Cut Sanuki's awakening diagonally.Cut the cherry tomatoes in half.

Put 1 tablespoon of olive oil, garlic and rosemary from step 1 in a frying pan and heat over medium heat. Add olive hamachi and yellow paprika and bake.When the surface of the olive yellowtail is browned, add Sanuki awakening and cherry tomatoes, cover and steam over low heat for 5 minutes.

Add (seasoning C) and simmer until the whole is shining.