Delicious recipe collection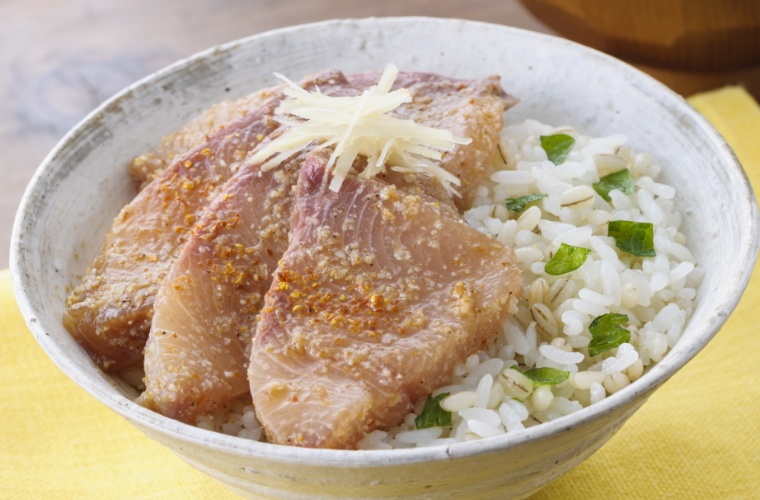 Ingredients
For 2 people
Olive hamachi (for sashimi)

160g

Wheat rice (Oidemai)

2 bowls

Macrophyll

4

Olive oil

1 tsp

salt

1/4 teaspoon

Needle ginger

Appropriate amount

Kagawa Mototaka (Chilli pepper)

a little
(Material A)
Mentsuyu (3 times concentrated)

1 tablespoons

White sesame seeds

1 tablespoons

Kagawa Mototaka (Chilli pepper)

a little
Method
Cut the olive yellowtail into pieces that are easy to eat.Put the sashimi in a shallow container or plate and spread the mixture (Material A) evenly.Wrap it tightly and soak it in the refrigerator for at least 30 minutes.

Sprinkle olive oil on the wheat rice, tear off the salt and perilla and mix.

Put 2 on the bowl, put 1 on it, and decorate the acupuncture ginger.Sprinkle Kagawa Mototaka to finish.