Delicious recipe collection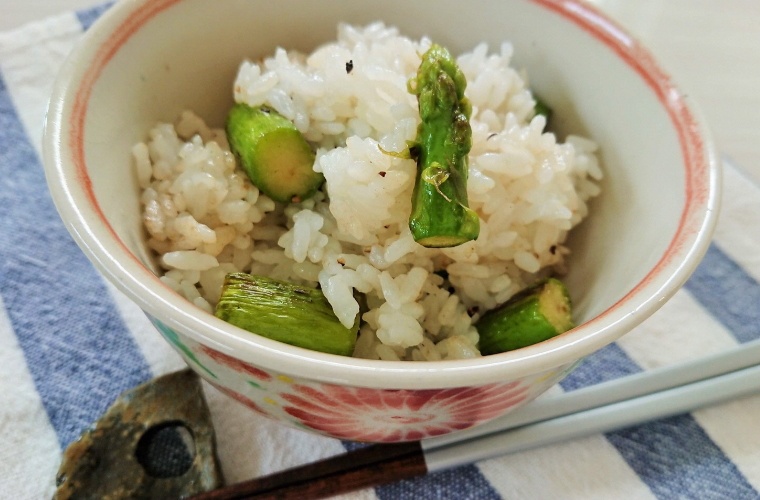 Ingredients
For 4 people
Sanuki Awakening

2 bundle (200g)

Olive oil, salt, black pepper

Appropriate amount

Freshly cooked rice (Oidemai)

For 4 people
Method
Cut Sanuki's awakening into round slices of about 2 cm.

Put olive oil and Sanuki awakening in a frying pan and bake on high heat.Season with salt and black pepper. (Slightly darker)

Completed by mixing with warm rice.Sprinkle black pepper to finish.
Invented
This recipe was created under the supervision of Nao Ikeda at the "Kagawa" Seasonal Recommended! "Agricultural Products Fair" in the first year of Reiwa.
◎ Nah-Che Nao Ikeda
Certified by the Japan Vegetable Sommelier Association Vegetable Sommelier Pro Kagawa Prefecture Food and Agriculture Advisor
Introducing simple and colorful recipes that are particular about Kagawa prefecture where you were born and raised.In addition to cooking classes, he is mainly active in vegetable classes, recipe development, and food consulting.
◎ Kagawa "Seasonal Recommendations!" Agricultural Products Fair

▶ About "Kagawa" Seasonal Recommended! "Agricultural Products Fair" and "Sanuki Sanuki Vegetable"hereFrom (Kagawa Prefecture Agricultural Production and Distribution Division HP)
▶ For a list of other delicious recipes using "Sanuki no Awakening"hereKara (Kagawa Food Happy Project)
▶ For more information about "Sanuki no Awakening"hereKarakara (LOVE Sanuki)