Delicious recipe collection
Oidemai Japanese-style soup Keema curry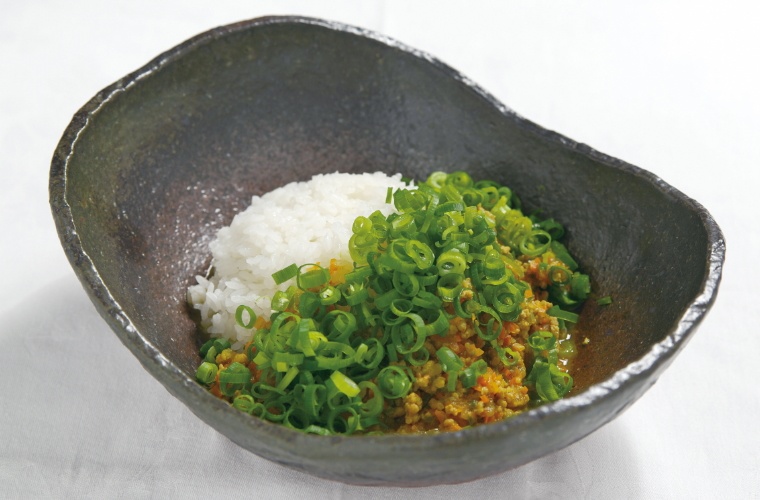 Ingredients
4 servings
Ground pork

300g

onion

XNUMX in

Carrots

1 in

green pepper

3 individual

Curry powder

2 tablespoons

Garlic

1/2 piece

Ginger

1/2 piece

salt

1/3 teaspoon

Japanese-style dashi stock

1/2 tbsp

Wed

500 ml

salt

1 and 1/2 teaspoon

pepper

a little

Green onion

1 bundle
Method
Finely chop the garlic, ginger, onions, carrots, peppers and green onions.

Sprinkle vegetable oil (outside the amount) in a large saucepan and light it.Add garlic and ginger, and when the scent comes out, add minced pork, sprinkle 1/3 teaspoon salt and pepper, and fry on medium heat.

When the color of the minced meat changes, add the onions, carrots and peppers and fry. Fry on medium heat for about 5 minutes, then sprinkle with curry powder and 1 and 1/2 teaspoon of salt.

Add water and Japanese-style soup stock, and when it boils, reduce the heat to low, cover and simmer for 5 to 10 minutes.
Season with salt and pepper (not included).

Serve Oidemai and curry on a plate and sprinkle with green onions.
Invented
This recipe is the "Excellence Award" work of the curry recipe contest that uses one or more ingredients from Oidemai and Kagawa prefecture.
For a list of other delicious recipes that use "Oidemai"hereKara (Kagawa Food Happy Project)
For more information on "Oidemai"hereKarakara (LOVE Sanuki)