Delicious recipe collection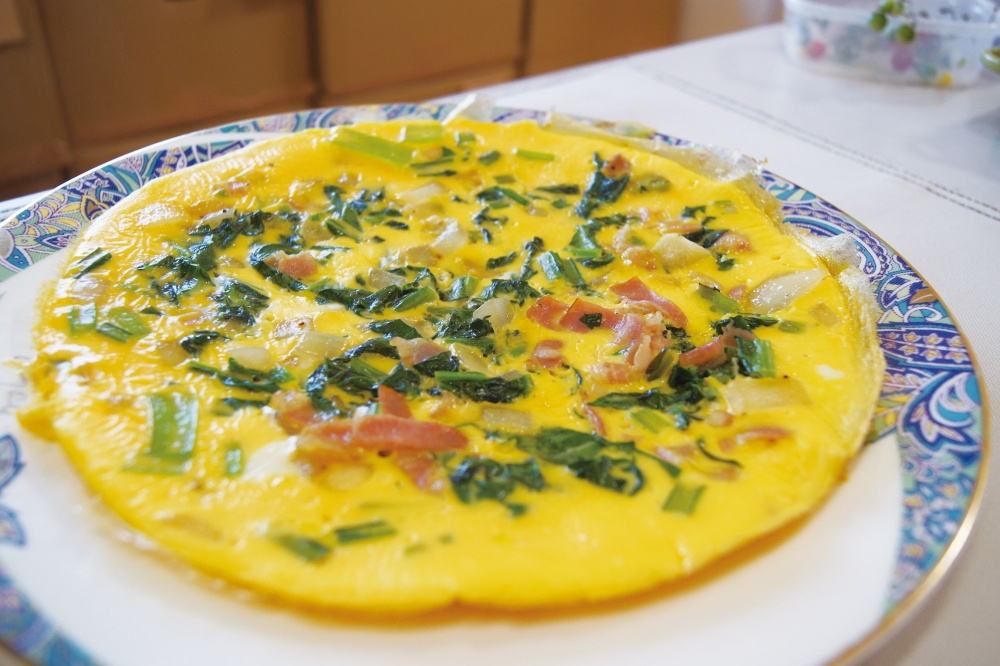 Ingredients
For 2 people
Tabetena

3 shares (1/2 bundle)

onion

1/4

bacon

2

egg

3 individual

milk

50cc

Salt and pepper

a little

Olive oil

Appropriate amount
Method
Eat vegetables and bacon into 1 cm wide pieces, and chop the onions.

Break the egg into a bowl, add milk and mix well.

Fry XNUMX in a frying pan heated with olive oil, and lightly salt and pepper to taste.

Pour XNUMX into XNUMX and cover with a lid and bake on low to medium heat so that it does not burn.

When it's cooked, put it on a plate and add ketchup if you like.
Invented
Recommended points
Eat and put vegetables in an omelet that is popular with children, and it is full of volume and nutrition.