Delicious recipe collection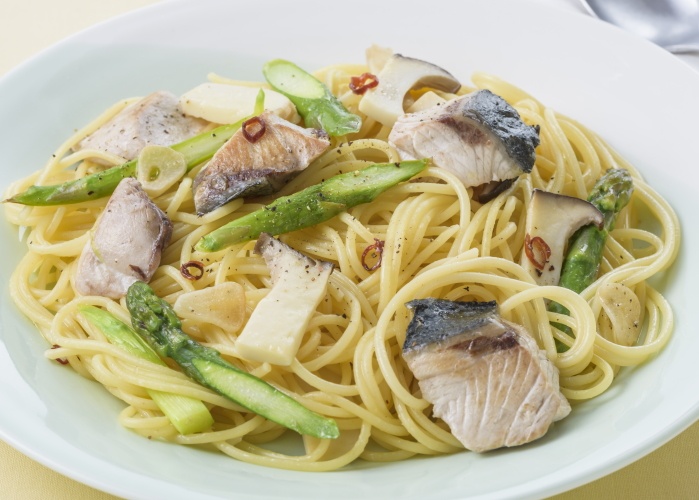 Ingredients
For 2 people
spaghetti

160g

Olive Yellowtail

2 slices (160g)

Sanuki Awakening (Asparagus)

4

Eringi

1
Material A
Olive oil

2 tablespoons

Garlic (slice)

1 piece

Chili pepper (sliced)

Appropriate amount
Material B
White soup

1/2 tbsp

salt

1/2 teaspoon

Black pepper

a little
Method
Cut the olive yellowtail into bite-sized pieces.For Sanuki's awakening, strip the streaks of the core and slice it diagonally.Cut the trumpet mushrooms into strips.

For spaghetti, add a pinch of salt (not included in the amount) to plenty of hot water and boil it 1 minute before the indicated time.Leave some boiled juice.

Put (Material A) in a frying pan and heat it. When the garlic scent is over, add olive yellowtail and bake on both sides over medium heat for 3-4 minutes.

Add Sanuki Awakening and Maitake, and when the whole is cooked, add spaghetti, boiled juice (appropriate amount), and (Material B) from step 2 to adjust the taste.