Delicious recipe collection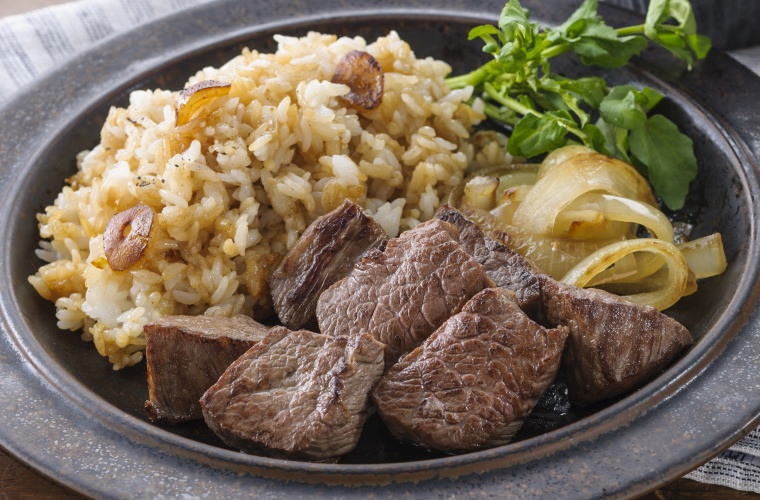 Ingredients
For 2 people
Olive beef (for peach steak)

160g

Salt and black pepper

Each a little

onion

1/2

Olive oil

1 tablespoons

Garlic (slice)

XNUMX piece

Rice (Oidemai)

2 cups of tea bowl

Soy sauce

1/2 tbsp
Method
Cut the olive beef into dice and bring it to room temperature.Cut the onion into XNUMXmm widths.

Put half the amount of olive oil and garlic in a frying pan, heat over medium heat, add olive beef and onions, and sprinkle with salt.Bake the olive beef while rolling it, and take it out to a plate with garlic.Bake the onions until tender and remove to a plate in the same way.

Add the remaining olive oil to the same frying pan, heat on medium heat, and add rice.When the oil is all over, sprinkle the soy sauce from the pot skin, fry it quickly, and sprinkle with black pepper.Place olive beef and onions on a plate, add fried rice and garlic.