Delicious recipe collection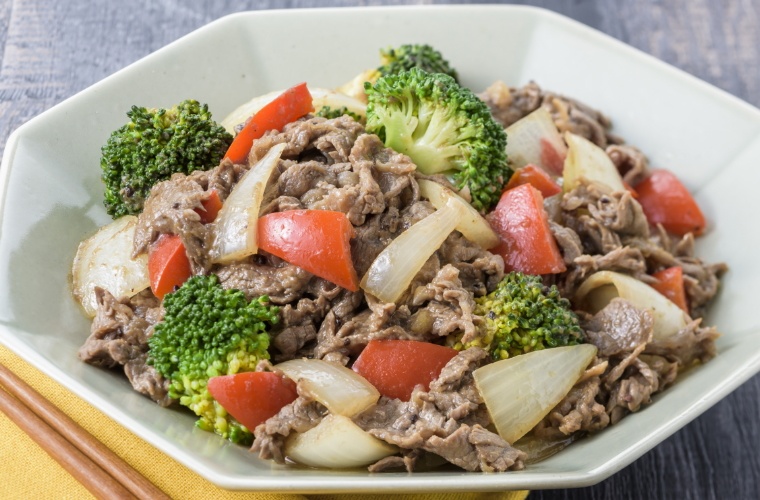 Ingredients
For 2 people
Olive beef (sliced)

150g

Sanuki Kiwikko (Kiwi)

80g

onion

1/2

broccoli

Room 6

Red paprika

1/4

Sesame Oil

1/2 tbsp
Seasoning A
Oyster sauce

1/2 tbsp

Soy sauce

1/2 tbsp

Black pepper

a little
Method
Cut olive beef into bite-sized pieces.Grate Sanuki kiwi.Add half the amount of kiwi and beef to a bowl, mix and soak for 5-10 minutes.
* Please note that if you soak in kiwi for a long time, the meat quality will become too soft.

Divide the broccoli into boiled bunches and chop the onions and red paprika into small pieces.

Put sesame oil in a frying pan, heat and add XNUMX and fry on medium heat.When it's cooked, fry the onions, red paprika, and broccoli in that order.

Mix the remaining kiwi with (seasoning A).Adjust the taste in addition to step 3.