Delicious recipe collection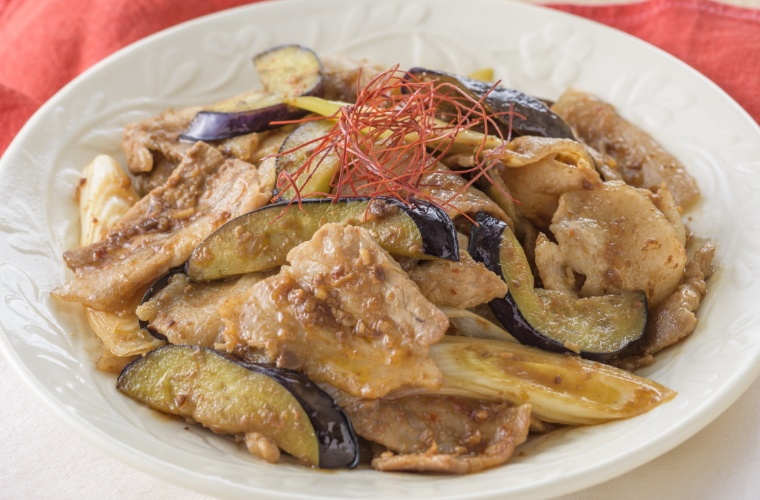 Ingredients
For 2 people
Olive dream pork (sliced ​​rose)

150g

Mitoyo eggplant (1 bottle, equivalent to 120g for other varieties)

1/2

Green onions

1/2

Thread pepper (for decoration)

Appropriate amount
Material A
Garlic (chopped)

1/2 piece

Sesame Oil

1/2 tbsp
Seasoning B
sugar

1 tsp

Pea soy sauce

1/2 teaspoon

Red miso

1 tablespoons

liqueur

1 tablespoons
Method
Cut the olive dream pig into bite-sized pieces.Cut the Mitoyo eggplant in half vertically and cut it diagonally.Cut the green onions diagonally with a width of 1 cm.

Put (Ingredient A) in a frying pan and heat over medium heat. When the garlic scent comes out, add olive dream pork and fry.

When it's cooked, add Mitoyo eggplant and green onions and fry.Add the mixed (seasoning B) to adjust the taste.

Serve on a plate and decorate with red pepper.