Delicious recipe collection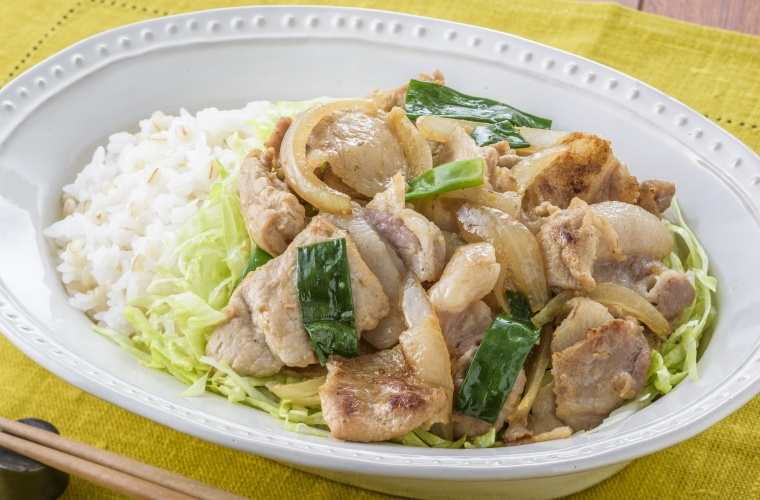 Ingredients
For 2 people
Olive dream pork (sliced ​​loin)

150g

onion

1/2

Green onion

2

Larry lettuce (lettuce)

2

Wheat rice (Oidemai)

2 cups of tea bowl

Olive oil

1/2 tbsp
Seasoning A
Ginger (grated)

1 tsp

sugar

1 tsp

liqueur

1 tablespoons

Soy sauce

1 tablespoons

Black pepper

a little
Method
Cut the olive dream pig into bite-sized pieces.Cut the onion into thin slices 1 cm wide.Cut the green onions into 4 cm wide pieces.Cut the lettuce into julienne.

Put olive oil in a frying pan and heat to fry the olive dream pork over medium heat.When cooked, add the onions and fry until cooked.

Add the mixed green onions (seasoning A) to adjust the taste.

Pour the rice cake with rice cake in a bowl, put lettuce on it, and serve 3.