Delicious recipe collection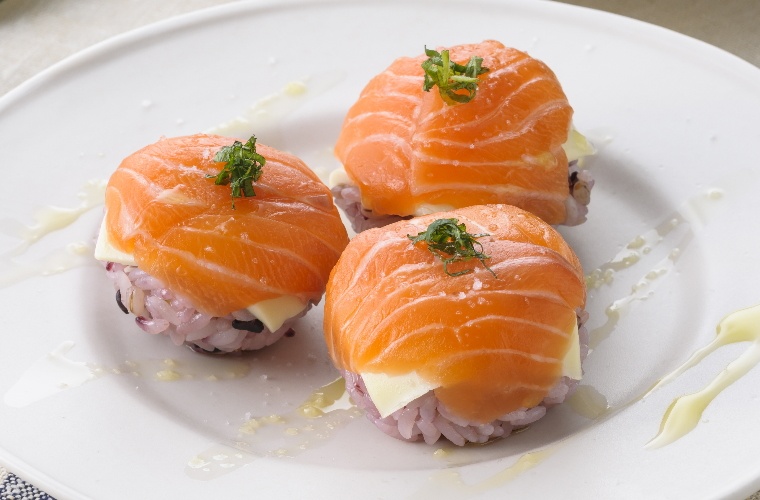 Ingredients
For 2-3 people
Sanuki Samon (for sashimi)

100g

sliced ​​cheese

2 to 3 sheets

Macrophyll

2 to 3 sheets

Olive oil / salt

Each a little

Millet rice with black rice

1 go
Seasoning A
vinegar

2 tablespoons

sugar

2 tsp

salt

1/3 teaspoon
POINT
Millet rice has a bright color due to the effect of vinegar.The crimson color of Sanuki Samon stands out.Don't forget the finished olive oil!
Method
Add (A) to freshly cooked millet rice, mix well, and cool to human skin to make vinegared rice.Cut the sliced ​​cheese to the size and shape you like.Cut one large leaf into julienne for decoration and the rest into appropriate size.Divide the vinegared rice into 1 to 8 equal parts and divide into the desired amount.

Spread the wrap, put the ingredients in each order of ① and ②, and squeeze it in a circle.
① Place Sanuki Samon, cheese, and vinegared rice on top and hold.Decorate the perilla to finish.
② Place cheese, salmon, perilla, and vinegared rice in that order.

[POINT]
Gently squeeze the palm of your hand while wrapping it in a wrap.Be careful not to put too much effort.

To finish, sprinkle with olive oil and sprinkle with salt.