Delicious recipe collection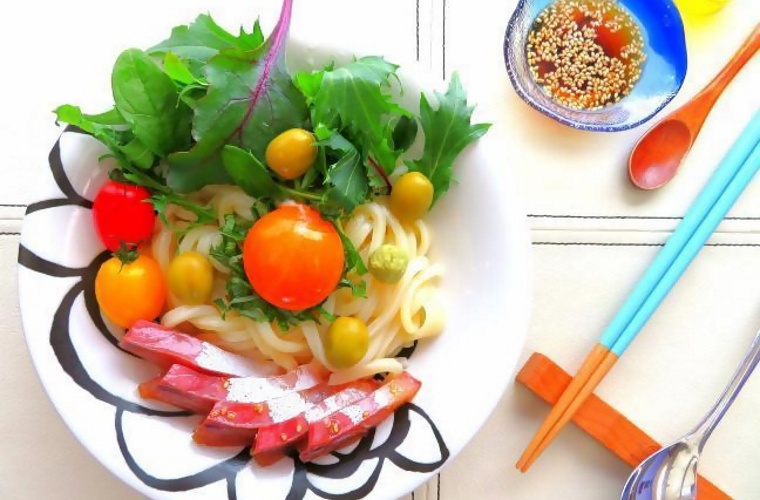 Ingredients
For 1 people
Udon noodles from Sanuki's dream shop

1 ball

Olive Yellowtail

4-5 slices

Baby leaf

One bite

Mini Tomato

2 individual

Pickled Green Olives

4 individual

Macrophyll

2

wasabi

Appropriate amount

Egg red ball

1 individual
《Pickled sauce》
Noodle soup

3 tablespoons

Wed

1 tablespoons

Extra virgin olive oil from Kagawa prefecture

XNUMX teaspoons (+ just before eating)

Sesame

A pinch with three fingers
Method
Combine all the ingredients for the pickled sauce and mix.

Soak the yellowtail in the sauce, drop the wrap, and stick it like a lid.Put it in the refrigerator for 1 hour.

Wash the vegetables while soaking the olive yellowtail, and shred the perilla leaves to the desired thickness.

Quickly pass the udon noodles in boiling water and tighten with cold water.
(If you like warmth, don't tighten it and leave it as it is)

Serve vegetables, yellowtail, eggs, and wasabi in step 4.You can leave the freshly pickled olives as they are or chop them into small pieces!
Prepare the chasing olive oil and the bukkake soup stock ("after" sauce with yellowtail soaked) and it's done.