Delicious recipe collection
Summer vegetable minestrone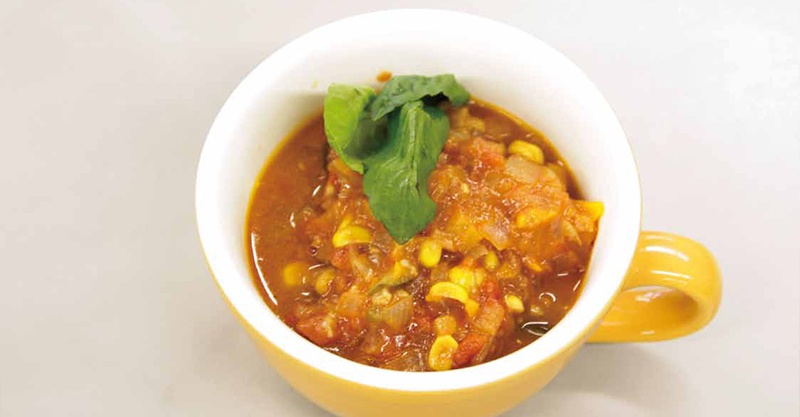 Ingredients
Onion (chopped)

1/2

Eggplant (chopped)

1/2

Carrots (chopped)

1/3

Corn (sharpening fruit)

1/2

Garlic

1 piece

Tomato cans

1/2 can (200ml)

Wed

200-300ml

salt

1 tsp

White miso

1 tablespoons

Olive oil

1/2 tbsp

basil

Suitable amount (need not be necessary)
Method
Put all the cut vegetables in a pot with a lid, add garlic, canned tomatoes, water and salt, cover and put on medium heat.

When the vegetables are softened from the gap in the pot lid, melt the white miso and add olive oil.

Serve in a bowl and decorate with basil.