Sanuki whole cooperation business
Private organization cooperation, delicious PR
Effect
Utilize product development conducted by private organizations to promote Kagawa's food.
We support business to publicize to citizen of the prefecture widely in order to plan sales channel of ingredients produced in the prefecture by new sales methods.
Contents (planned)
○ Cooperation with a society to think about sake that matches udon
Improve the name of the newly developed "Sake for Udon" and "Sake for Udon", support promotion for sales promotion, etc.
Udon that goes well with sake / Sake that goes well with udon
The Association for Thinking about Sake for Udon, which is organized by the prefecture's ryokan associations, prefectural sake brewing associations, and authentic Sanuki udon cooperatives, is a prefecture-grown wheat `` Sanuki no Yume 2000 '' and a prefecture-grown rice `` Oidemai ''. Developed a udon that matches sake in 2012 with a mixture of powders. It features a refreshing texture, green tea flavor, and good throat, making it a good choice for cold sake or hot sake.
In June 2014, the association proposed, and three breweries in the prefecture started to manufacture and sell "Sake that goes well with udon" using local sake rice Sanuki Kimai. We have developed the harmony of fragrance and taste to match the Iriko stock of Sanuki udon.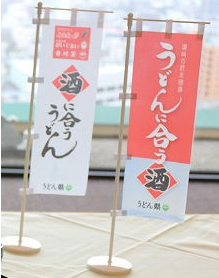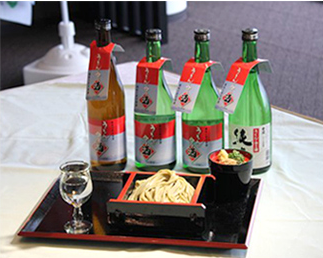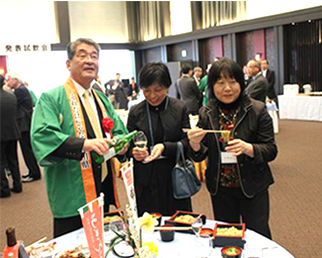 Udon that goes well with sake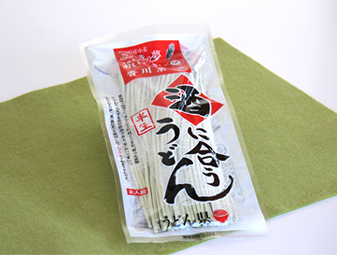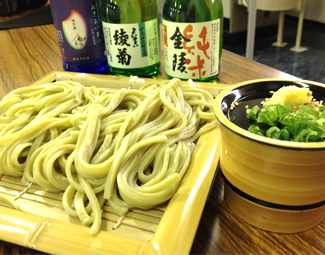 Sake that goes well with udon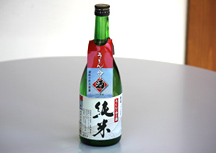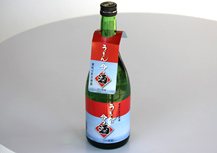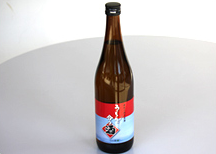 Collaboration with local residents and development of delicious food
| | |
| --- | --- |
| Effect | Work together with local residents to promote sales of prefectural produce and revitalize the region through food. |
| Contents (planned) | Dispatch of chefs with the cooperation of Marunouchi Hotel to promote the development of Teshima and Shima Kitchen menus and the creation of leading players |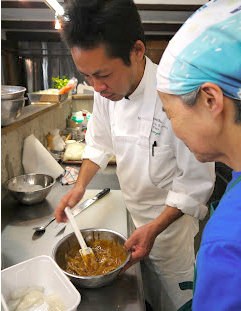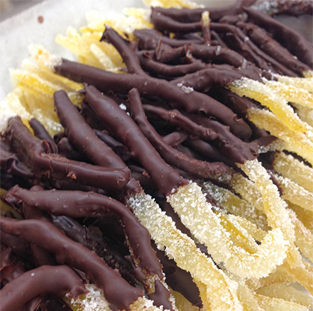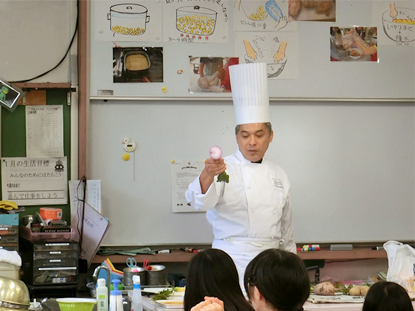 Raising awareness of New Year udon
Effect
In collaboration with industry groups, publicize the new year udon.
Contents (planned)

In cooperation with the home sanuki udon cooperative, we will work with mass retailers inside and outside the prefecture to promote the new year udon.
Work on PR linked with the National New Year Udon Contest (tentative name) to further raise awareness of New Year Udon.