Kappo Matsumoto

Kappo Matsumoto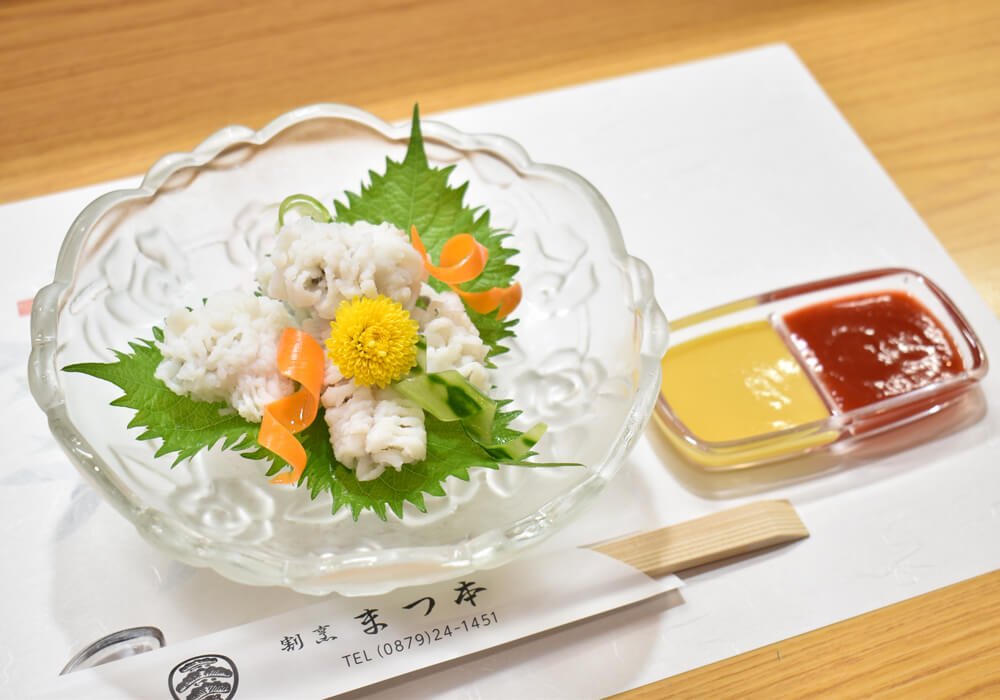 Hamochiri (700 yen) *until the end of August
Kappo Matsumoto

Kappo Matsumoto
A beautiful piece like a flower.After ordering, the live conger eel is tightened and cut into bones, so it is extremely fresh.Mr. Matsumoto, the owner of the shop, says that when you dip it in boiling water, it curls up like a flower.In the Kansai region, it is often eaten with plum meat, and Matsumoto also offers it in two flavors: homemade plum sauce and vinegar miso.
Foodstuff
Japanese
Tosan (Sanuki City, Higashikagawa City)
TAKE OUT
Kagawa safe food and drink certified store
Conger pike conger
Infomation
Address
775-4 Yokouchi, Higashikagawa City
Business hours
AM17:00 ~ PM22:00
* Complete reservation system up to the day before
Regular holidays
Sundays (open with reservations)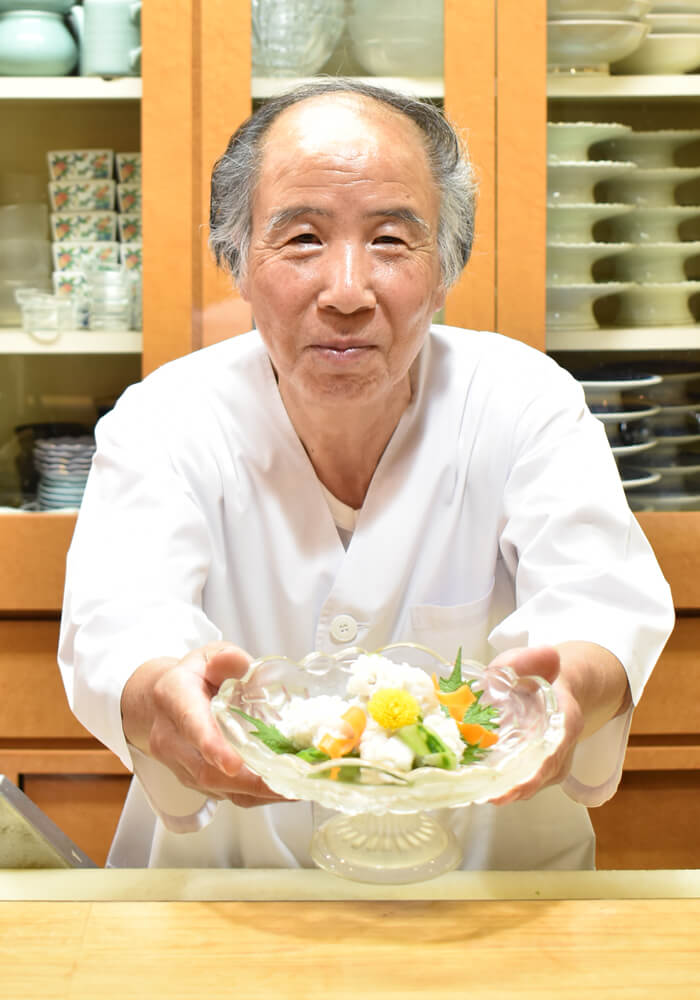 Thoughts on ingredients
Owner/Mr. Matsumoto
We offer seasonal dishes with careful preparation and delicate seasoning. After training as a Japanese cuisine chef for 57 and 20 years in Osaka, he opened a restaurant in 60 in his hometown of Higashikagawa.Every morning, he uses fresh seafood auctioned off at the Sanbonmatsu fishing port, and serves dishes that make the most of the ingredients he has cultivated over the years.People come from far and wide to catch pufferfish from winter to spring, and conger pike in summer.Take this opportunity to taste the famous restaurant.