Yokobinakamise

Happy store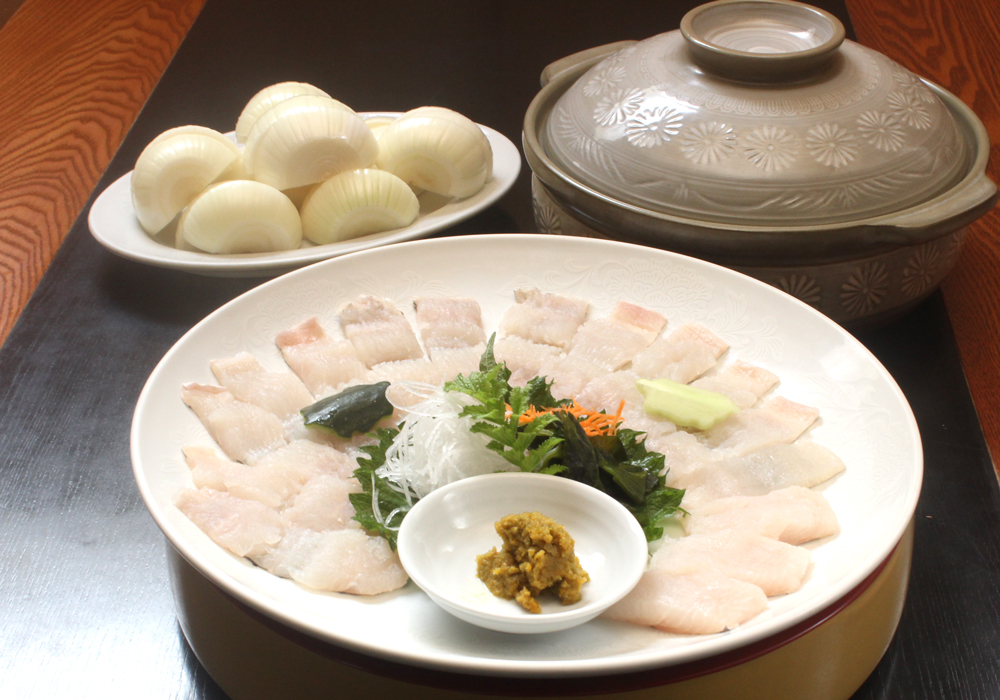 Onion and pike conger shabu-shabu pot (1 yen for 1430 person)
*Until around October
Yokobinakamise

Happy store
The shabu-shabu of fresh seasonal fish and onions grown in Sanuki City's own farm is the restaurant's signature dish.Conger eel is available until October, but yellowtail and sea bream shabu-shabu are available all year round.The plate of seafood is placed on a tray filled with ice to keep it fresh until just before shabu-shabu.It is a device that makes you feel the care of the craftsmen.
Foodstuff
Takamatsu city center
Japanese
TAKE OUT
Kagawa safe food and drink certified store
Conger pike conger
Infomation
Address
3-10 Imajinmachi, Takamatsu City
Business hours
Open: 17:00 - 23:00
Regular holidays
Sundays (closed on Mondays if Sunday and Monday are consecutive holidays)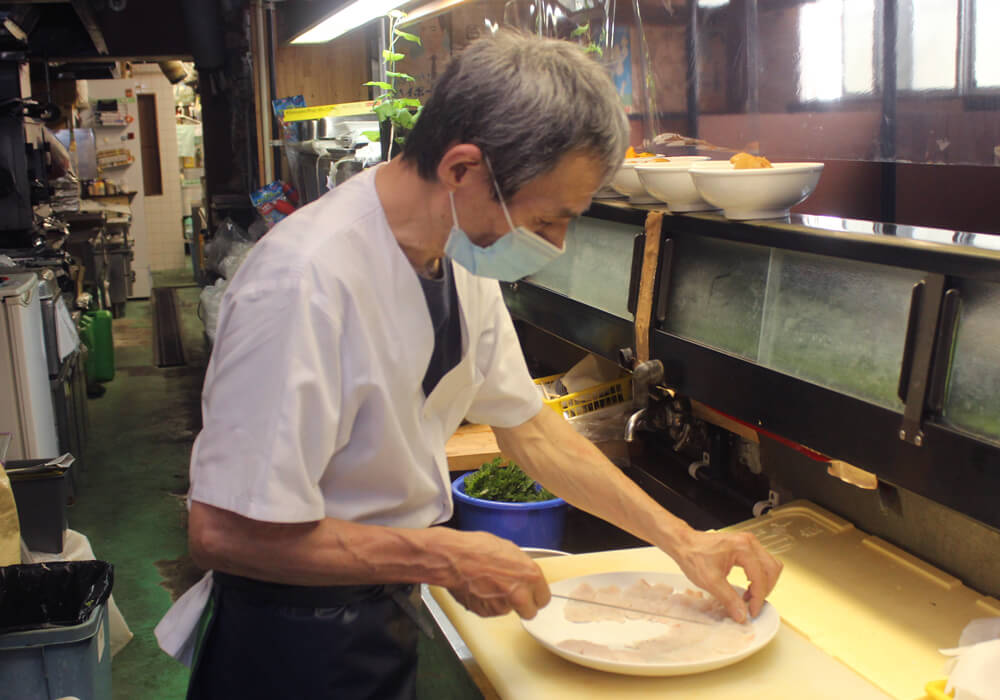 Thoughts on ingredients
Mr. Miyamoto
I try to keep it fresh until just before handling. The biggest selling point of the restaurant is that you can enjoy dishes that use plenty of fresh seafood from the Seto Inland Sea and pesticide-free vegetables grown on their own farm.You can feel the attention to detail in every aspect of the seafood, such as putting fresh fish in a tank and slicing and serving those in good condition.Please enjoy it with Japanese sake.