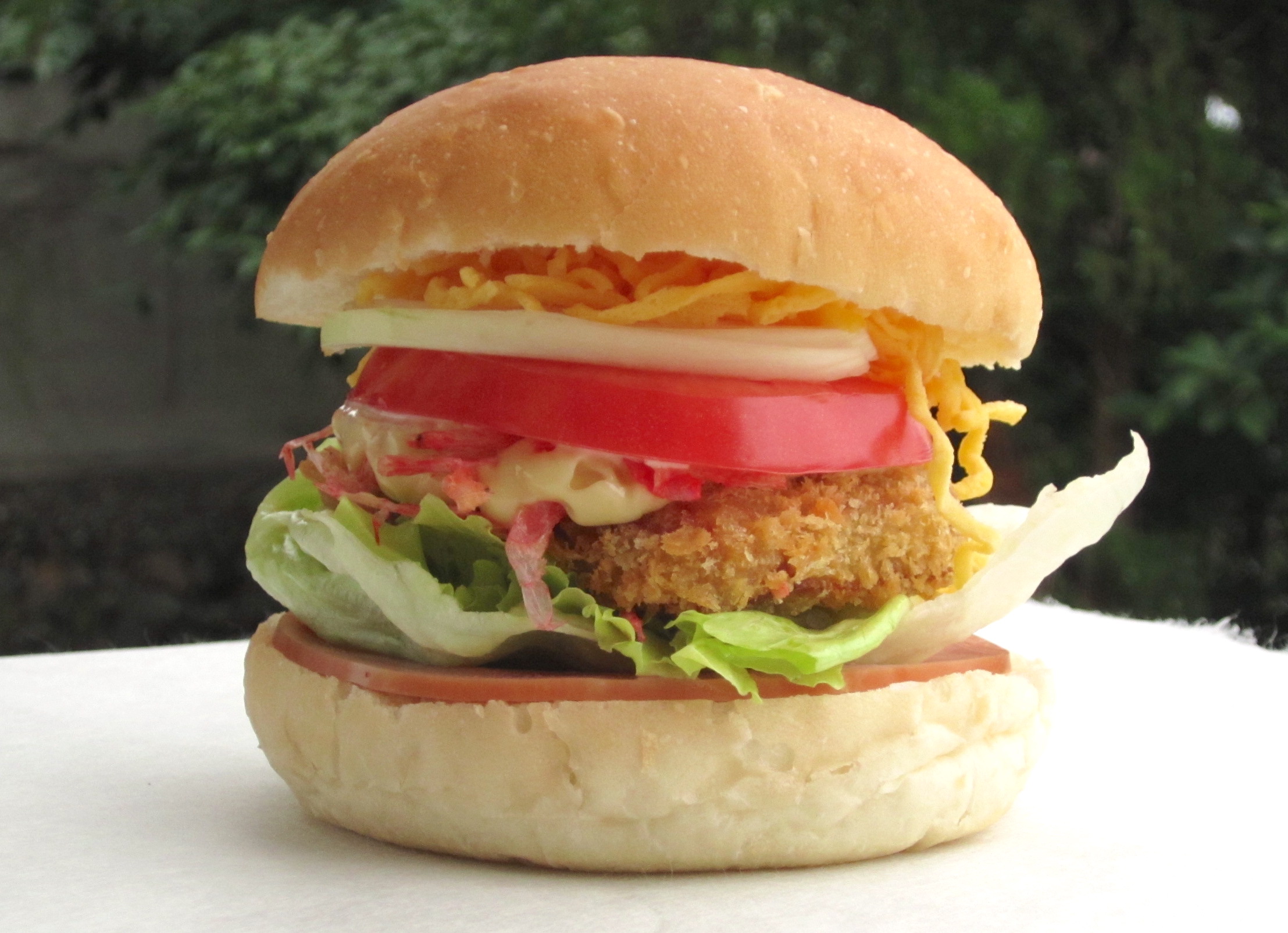 Meon burger (680 yen)
*Offered only during the Setouchi Triennale

At the old private house garden cafe, which is open only during the Setogei exhibition period, you can enjoy burgers packed with the flavors of Setouchi.The "Meon Burger", which is a fish cutlet made with small fish from Setouchi, has been a staple since the first time 12 years ago.Plenty of peanut sauce is poured over it, as Ogijima used to be a peanut production area.
Horse mackerel
Café
Ogijima
TAKE OUT
Kagawa safe food and drink certified store
Infomation
Address
XNUMX Ogicho, Takamatsu City
Business hours
Open: 11:10 - 16:00
*Only open from 8/5 (Fri) to 9/4 (Sun) and 9/29 (Thu) to 11/6 (Sun)
Regular holidays
Open all day
*May be closed on weekdays depending on the situation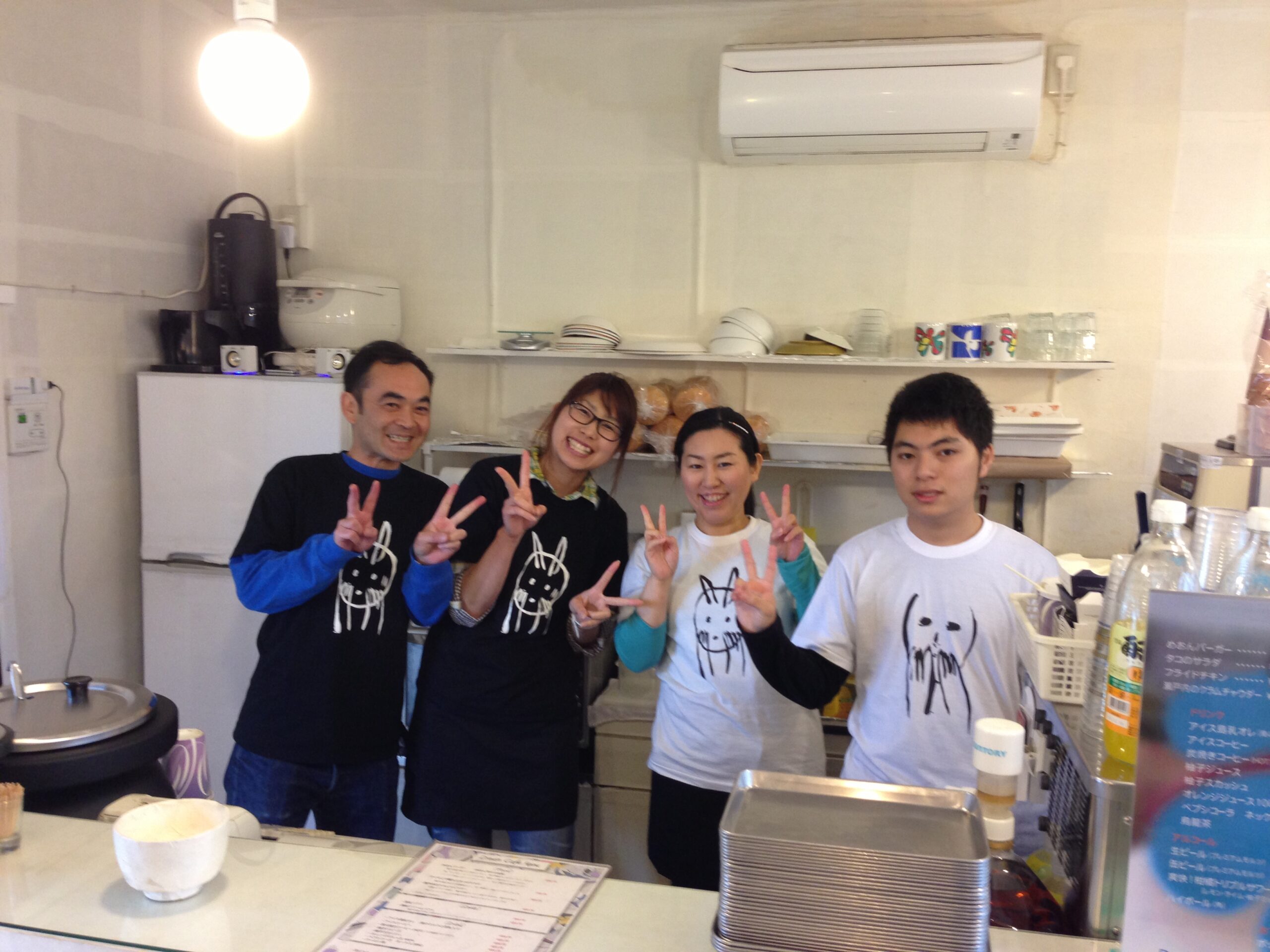 Thoughts on ingredients
From the left / Mr. Hattori, Mr. Onishi, Mr. Nakao, Mr. Mizutani
Small fish caught in the Seto Inland Sea are minced into fish cutlets. In addition, since Ogijima is a peanut production area, plenty of peanut sauce is added.The shop holds a special exhibition by the group "Dream Friends" led by Takamatsu-born artist Takeshi Kawashima.Please enjoy the taste that is only available during the Seto Art Festival.