Sunday, August 8 2:10-00:14 Sanuki Marche Store List
2020/07/28EVENTS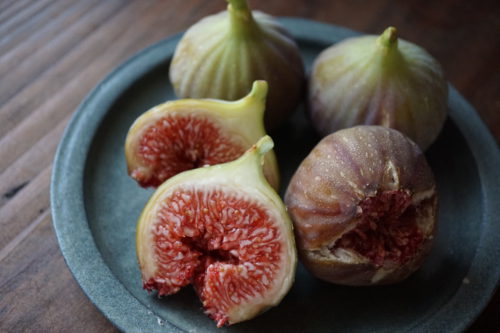 Agriculture Company Morikachi
Seasonal vegetables harvested in Mannou Town (eggplant, cucumber, tomato, onion, etc.)
Kagawa Organic Network
Organic vegetables, organic flowers, organic seedlings
First store! Bettim Farm
Hazama fig, fig jam, bun sunflower oil, eggplant, Italian tomato
K's bakery
Rice flour bread, French bread, sweet bread, side dish bread using Kagawa prefecture brand rice "Oide rice"
Yano store
Hachimokuwa, Chibiten, Datemaki, Handmade Kamaboko (Processed and manufactured by completely hand-picking fish caught in the market), Chicawa with basil and garlic (Kneaded with basil and garlic from Kagawa Prefecture, The body warms)
Yoshida Bakery
Bread, donuts, curry bread, salted bread, etc.
Bank house
Wappa lunch, rice, daisimochi
Hiwasa smoked workshop
Stingray smoke (authentic smoke from Kagawa prefecture stingray fin soaked in mirin soy sauce, then smoked with mountain cherry blossoms and walnut smoke), various smokes
Gateau Yoshida KC Factory Division
Baked cheesecake plain, ice-baked cheesecake Daiginjo, ice-baked cheesecake salt caramel
Taa-chan, a bone-cooked bird with open fire
Bone bird (young), Bone bird (parent), Olive chicken, Wings
Drilling house
Hot sand, olive pork rose skewers, olive pork croquette, olive pork fried noodles, olive pork cutlet, pork bowl, pork rice, cooked rice
Gelato Cajux Fruit Tree
Fresh milk, Hassaku sorbet, Toshima strawberry sorbet, strawberry milk, blueberry milk
Spice family karakra
Chicken curry (4 levels of spiciness), chicken key mackery, kerala chicken curry, butter chicken curry, sambal, yellow rice
M's store
Fried olive oil and herb salt, fried octopus with olive oil and herb salt, fries with olive oil and herb salt, lemon squash in Setouchi, lemon shaved ice in Setouchi
Himalayan kitchen
Sanuki's Dream Nan (plain, cheese, kimae), drink (lassi, chai), tandoori chicken, chicken tikka, curry
HOAN KIEM CAFÉ
Olive beef pho, Sanuki Cochin pho
Café du mistral
Sandwich bread banyan, cake sale
Fukushige Food Beer Brewing Department
Saku, Mi, Yoi, Natsuki, Nadeshiko, Shiny Pione (Beer that uses plenty of Pione from Hase Vineyard in Sanuki City) Sui Sui Sudachi (Beer that uses pesticide-free Sudachi in Higashikagawa City), Molasses Black, Molasses white
First store! Sunflower farm
Takoyaki using home grown cabbage and fresh octopus from Setouchi
Wild flower
Kuromatsu, Shinbashi, Keyaki, Rock, and other small bonsai
Sanuki Marche in Sunport
Date and time: Sunday, March 2020, 8, 2: 10-00: 14
Venue:Takamatsu City, Kagawa Prefecture Sunport Large tent open space
Postponed to Sunday, June 8 in case of stormy weather
*If a new person infected with the new coronavirus appears in the prefecture, it may be suspended or postponed. Please refer to the official website for information about the event and information about the store.
* Stores and sales items will be scheduled. Please note that it may be changed.

ACCESS
760-0019 Sunport, Takamatsu City, Kagawa Prefecture 2-1
Sunport Takamatsu Symbol Tower West Passage
More