November 11st (Sun) Reiwa 1nd year Kagawa Prefecture product contest winning works will be on sale!
2020/10/15EVENTS
Reiwa 9nd year announced in September last monthKagawa product competitionAward-winning work.
At the Sanuki Marche venue on November 11st (Sun), the products that won this year's competition will be on sale.
"Udon prefecture, not only Kagawa prefecture" "not only that" Kagawa's new specialty.
There are a lot of new products that have never been seen before, using various prefecture products.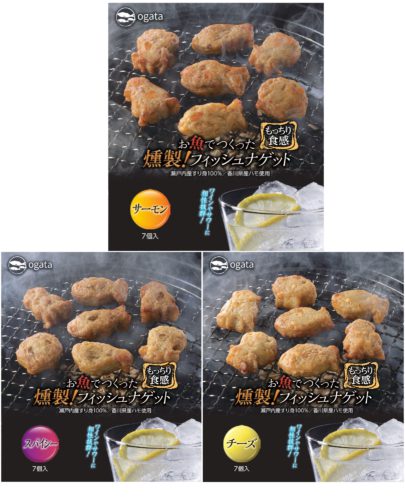 Smoked fish!Fish nuggets (spicy, cheese, salmon)
Various 322 pieces XNUMX yen (tax included)
Food category Governor's Award (highest award) winning product.Prefectural pike conger,small fish,Sanuki salmon I mixed olive leaf powder and finished it.A new fried kamaboko with the umami of local fish, the aroma of smoked fish, and the chewy texture.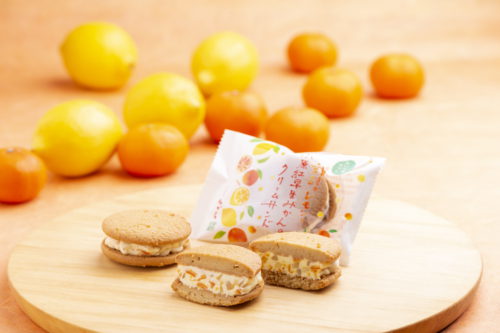 Sanuki Lemon and Ohara Beni Hayao Mandarin Cream Sandwich
190 yen per piece (tax included)
Confectionery / Sweets category Governor's Award (highest award) winning product.Mitoyo lemonとOhara Beni Hayao orangesCandied peel and put in a refreshing lemon cream, "OidemaiSandwich with sable dough using.A sable with the sourness of lemon and the refreshing scent of mandarin oranges.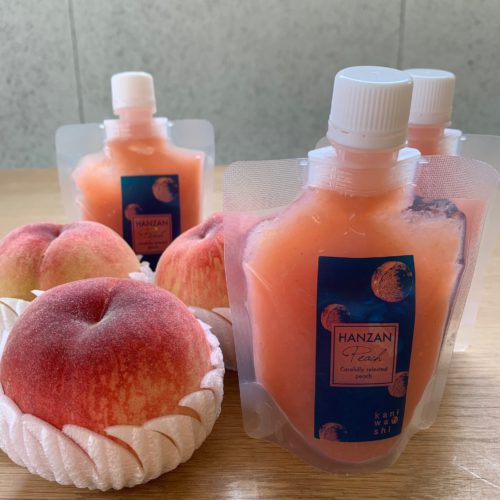 Iiyama peach jelly
150 yen (tax included) with 410g
A product that won the Excellence Award in the confectionery and sweets category.Iiyama peachIt is a jelly that is compote and mashed with a blender and filled with the deliciousness of peaches.You can enjoy the sweetness, aroma, and texture of the peach itself.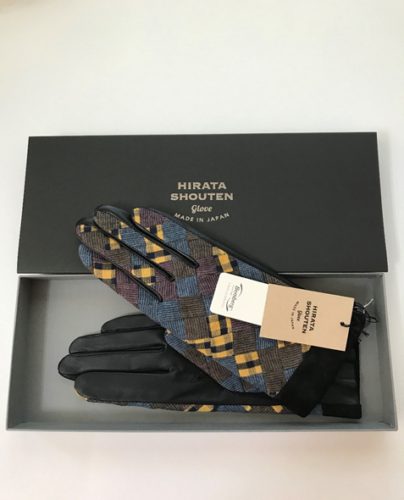 A glove that is made by connecting Hata Ori
One pair 1 yen (tax included)
General category Governor's Award (highest award) winning product.Colorful prefecture traditional crafts "BotaoriIs carefully produced by utilizing the sewing technology of Higashikagawa City, Japan's number one glove town.Approximately 100 parts (one hand) of finely cut Hota woven fabric are "stitched together" with high designgloves.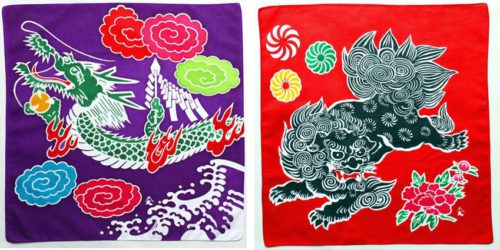 Sanuki Nori Dyeing Lion Mai Yutan Handkerchief
2,200 yen per sheet (tax included)
General category excellence award winning product.Kagawa's characteristic lion dance oil is a traditional craft of the prefecture using a lion and a dragon, which is a single design.Sanuki Nori dyeingProduced with the technique of.It features a gentle glue line and bright colors, so you can use it freely by wrapping it around your neck or wrapping it in a lunch box.
ACCESS
760-0019 Sunport, Takamatsu City, Kagawa Prefecture 2-1
Sunport Takamatsu Symbol Tower West Passage
Read More