Report | August 8 "Sanuki Marche" Tour 4nd Kagawa Prefecture Grapes
2018/08/14REPORT
This is a tour tour sponsored by "Sanuki Marche" where producers directly sell ingredients and processed products from Kagawa Prefecture. It is a study session to visit the production areas and distribution sites of ingredients and processed products from Kagawa Prefecture. (The state of the first Takamatsu Central Markethere)
The second one was on August 2, focusing on grapes from Kagawa Prefecture.Hase Vineyard"When"Sanuki Winery".
To "Hase Vine Garden" of Sanuki City Shido.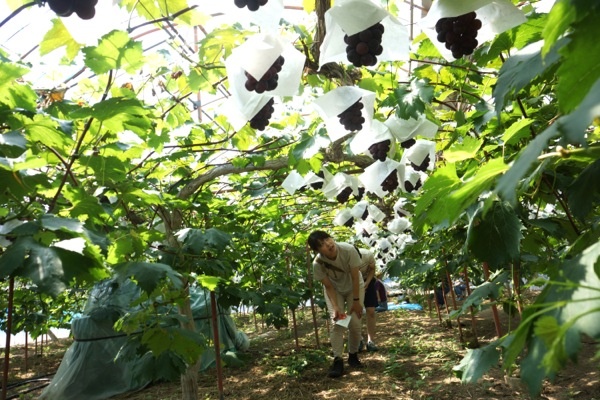 Sanuki-shi Shido is said to be the birthplace of grape in Kagawa, and is an area where grape cultivation is thriving. A vineyard that grows New Pione and Shine Muscat in a field that extends on a gentle slope. Currently, Mari Hase will be the third generation.
It is the harvest season for grapes shipped according to the tray.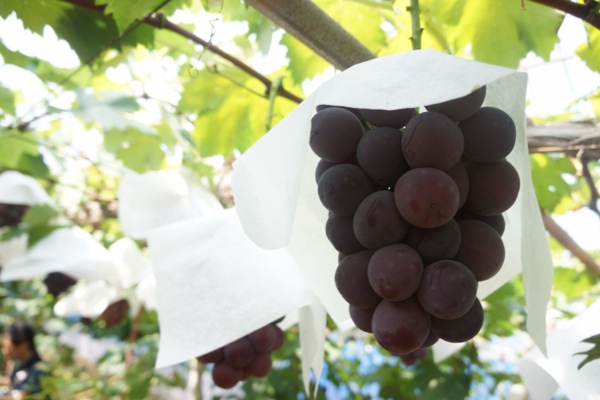 As soon as you enter the house, participants cheer in the grape tunnel. Many questions were heard from the participants.
The vineyard is so low that you must bend down to fit the height of Hase's grandfather and grandmother. The selection and harvesting work is a lot of work going on all the way up and taking care of it all year round. If you look at the many grapes that grew, you will be moved.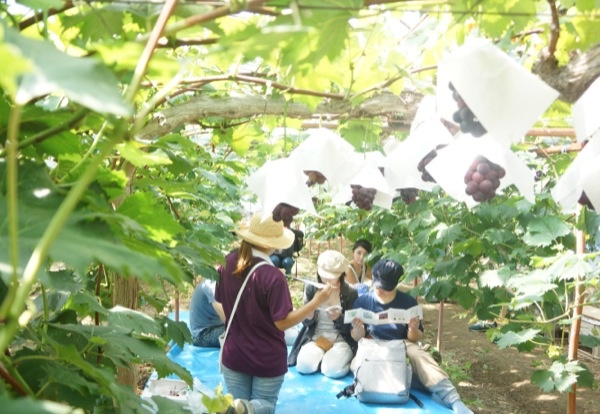 For a tour of Sanuki Marche, we have specially entered one of the houses this time. Grapes are rooted at a depth of about 15 cm from the surface of the ground, so there is a risk of damaging the roots or crushing the soil.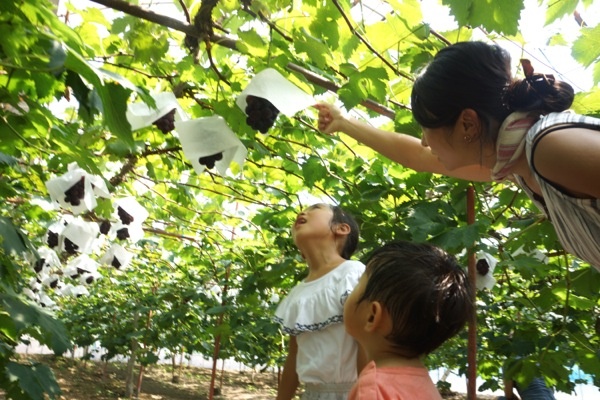 Grapes that have become the first trees to be seen by children! It seems that black pione is more ripe and easier to eat than reddish ones.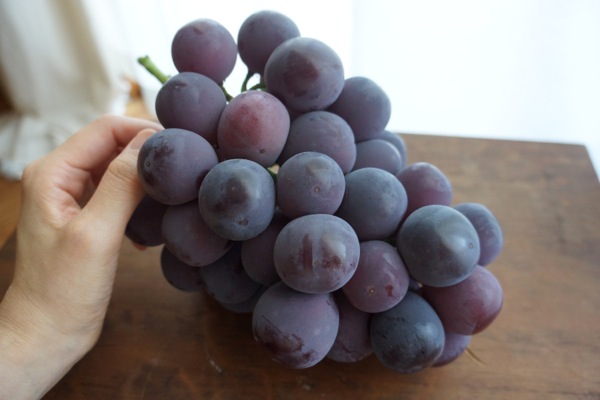 The souvenir was a seedless pione called New Pione.

Next, a tour of "Sanuki Winery," who also uses Hase Vineyard grapes.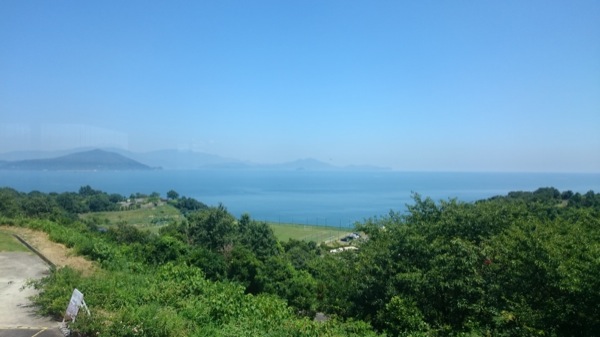 Located on the Ogushi Peninsula, overlooking the Seto Inland Sea.
This is the first wine factory in Shikoku, celebrating its 2018th anniversary in 10. It has a history of encouraging grapes and grape farmers grown in Kagawa.
Currently, about XNUMX bottles of wine are made using only grapes from Kagawa Prefecture.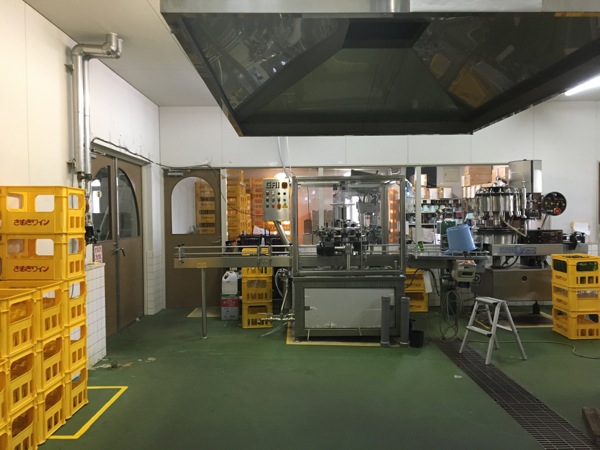 From the beginning of August, harvested grapes were transported and the factory started operating, so the factory was just off work, but after mid-August you can see how it is operating.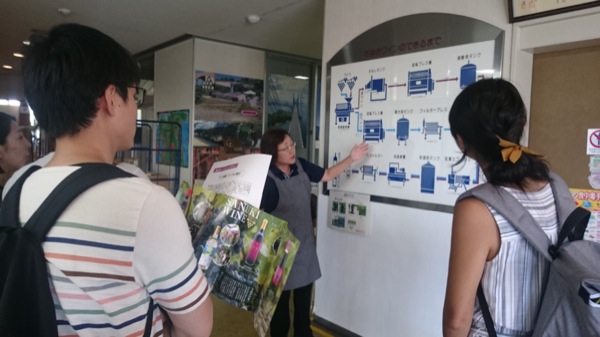 In addition to the types and grapes produced in the prefecture, we ask how to make wine, including wine made with strawberries and fruits.
The wines made at the Sanuki Winery are grape varieties, rather than aging for many years, but rather sake or a year-old drink. This year's new sake will be available in mid-October.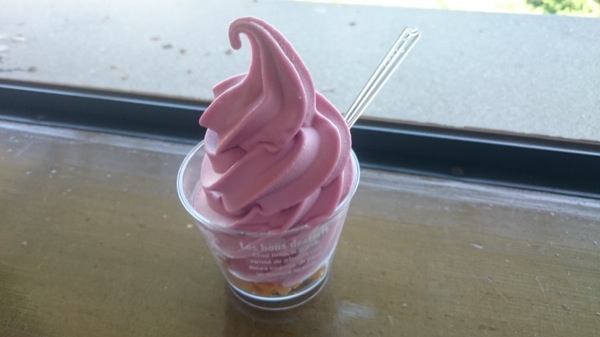 In the attached shop, you can sample wine and grape juice without additives. Grape soft serve also sold at Sanuki Marche.
I was able to learn more about the prefecture's grapes and wine by going to the farms and production areas.

The next Sanuki Marche tour is scheduled for autumn with an olive theme. Please look forward to it!
ACCESS
760-0019 Sunport, Takamatsu City, Kagawa Prefecture 2-1
Sunport Takamatsu Symbol Tower West Passage
View more