"Sanuki City Collection in Sunport" October 11th Activities Precautions
2020/10/05OTHER
October 11th, "Sanuki City Collection in Sunport", activity time ratio, normal contraction, short time, 1 small time, up to 14 units. Simultaneous products, food sales.
A new type of coronavirus poisonous epidemic, a food and drink area not provided by the virus.
At the same time, Iya Yiyi's deposit prevention infection prevention policy 舉 辦 耦 舾 舉 辦 耦 activity, full-scale consumer, singer, etc.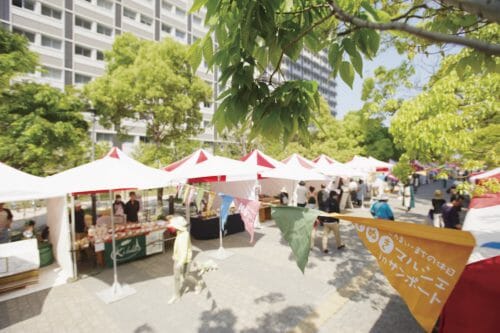 《Awakening of consumer affairs at the arrival place》
Admission to the consignment mask.
Excessive body temperature 37.5 degrees, unsuitable consumer contracting place.
Before entering the city, thoroughly disinfecting the disinfectant used by the contractor.
At the time of purchase, the sign on the ground, the sign of others, and the constant social distance.
Involuntary purchase products.
Close encounters, close encounters, long-term stays, and close encounters.
Confirmation of contact with the contractor Soft (COCOA) re-entry.
Ministry of Health and Welfare New Coronavirus Toxic Contact Confirmation Application Soft (COCOA) Introductory Network Page:
https://www.mhlw.go.jp/stf/seisakunitsuite/bunya/cocoa_00138.html
《Infectious disease deposit and defense measures for infectious diseases》
Regular disinfection
All owned stores are installed. Transparent plastic cloth, deposit-proof spray infection
Secured social distance (comprehensive installation guidance adhesive tape, maintenance of each store's book shelf, minimum distance of 3 public scales or more, simultaneous resident tide possible, comparative store setting, comparison space)
《San'yo store-like infection deposit and defense measures》
Thoroughly secure use workman distribution mask Japanese handicraft
Confirmation Execution Survey Body Temperature Confirmation Body Situation
Owned store Satoto neglected disinfectant water. Regular and thorough disinfection tools
Owned vegetables (partial products such as vegetables, water fruits, flowers, etc.)
Limited offer products Outer-of-the-box
It is inconvenient to create a pipe, but it is a combination of co-helpers.
Sanuki City Collection in Sunport
Kaguri time: Sunday, March 2020, 11, 1: 10-00: 14
Kagyu:Kagawa Agata Takamatsu City Sunport Takamatsu Symbol Tower West side road, multipurpose Hiroba
* 8 days (Sunday) every other week, when the storm comes when the young man arrives.
* Observation at the time of my illness New type of coronavirus poisonous infection sickness, activity possible Cancellation at the time of suspension. Information on activities at the store, updated at the time of the sales office, updated at the time of the reception, and confirmed at the time of reception.
ACCESS
760-0019 Sunport, Takamatsu City, Kagawa Prefecture 2-1
Sunport Takamatsu Symbol Tower West Passage
View more