About the date of July
2020/10/05OTHER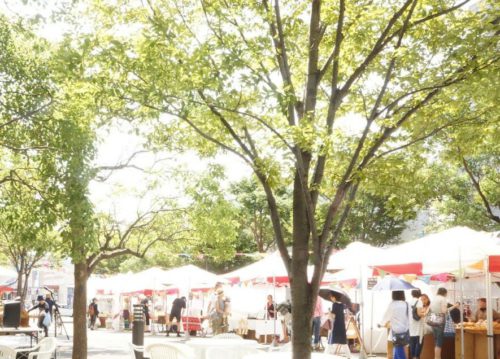 Thank you for visiting Sanuki Marche held on June 10st.
The next event will be held on October 11th (Sun).
Continuing, on the day of the event, the end time will be shortened by 14 hour to XNUMX:XNUMX,
We will only sell goods and take-out products.
Please note that you cannot eat or drink in the venue to prevent splash infection.
The theme of the day was "Harvest Festival, Autumn Taste Marche".
Beginning with a menu that feels autumn unique to Kagawa, such as olives, olive three animals, new rice, Oimoya chestnuts, and kiwi
The taste of autumn gathers!
<Sanuki Marche in Sunport>
Date and time: Sunday, June 11, 1:10-00:14
Venue:Sunport Takamatsu Symbol Tower West Passage, Takamatsu City, Kagawa Prefecture・Multipurpose open space
In case of stormy weather, postponed to Sunday, September 11th, the following week
*It may be canceled or postponed depending on the occurrence of new coronavirus infection. Please refer to the official website for information about the event and information about who will open the store.
ACCESS
760-0019 Sunport, Takamatsu City, Kagawa Prefecture 2-1
Sunport Takamatsu Symbol Tower West Passage
View more