Patisserie Sumida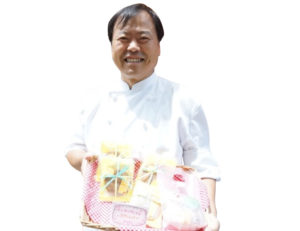 Prefectural products used
Rare sugar-containing syrup, locality Hyogo (rare sweet) tomato (Takahashi farm)
Kagawa Oidemai Rice Flour (Kagawa Prefectural Food Cooperative) Sakura Egg (Higashiyama Sangyo)
Wasan Bon (Baikodo) Anzu (Sanuki Kokubunji Anzu Business Promotion Association)
Peach / Plum (Sanuki City, Iida Taoyuan) Citrus (Kannonji, Fujikawa Orchard)
A word from the owner
Patissier is a cake shop with wheat allergy. Healthy sweets using rice flour instead of wheat are finished in a gentle taste. All the rice flour used is Oidemai, a special A-rank rice from Kagawa Prefecture.
We have used various rice flours, but "Oidemai" was the best!
By the way ... I'm going to be a cake shop, but some customers say it's a macaron specialty store.
I also make various cakes. We will change the store name in the XNUMXrd year of opening. Formerly: Mon Cher
Currently, I am making gluten-free sweets so that people with wheat allergies like me can eat delicious sweets.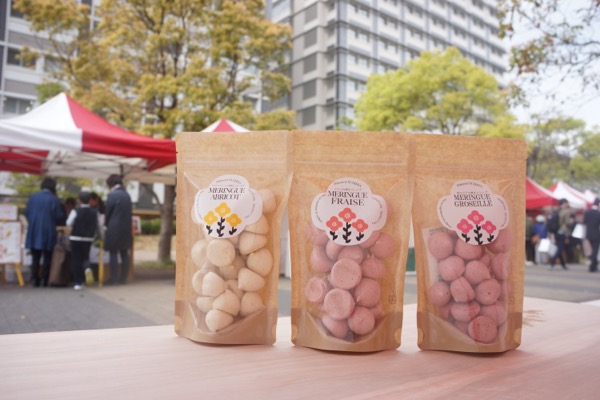 Grilled meringue with local fruits
The taste of Iida Taoyuan's peaches, which are also in Sanuki Marche
HP https://www.patisseriesumida.org
on Facebook https://www.facebook.com/patisseriesumida/?tn-str=k*F