Direct production cafe Five people hometown house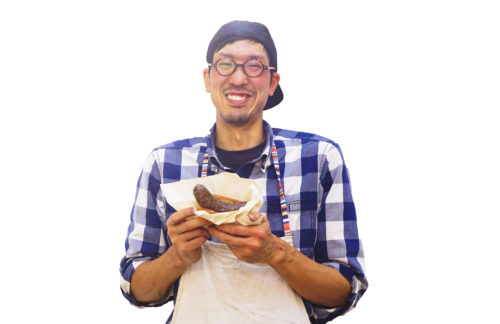 Prefectural products used
Five gamers (deer and wild boar), charcoal
Jibie dog and charcoal from a direct cafe
It is a direct production cafe that opened in 2019 in the Gomyo district located in the mountainous area of ​​Higashikagawa city.
It sells fresh, locally grown vegetables and side dishes and serves Jibie cuisine.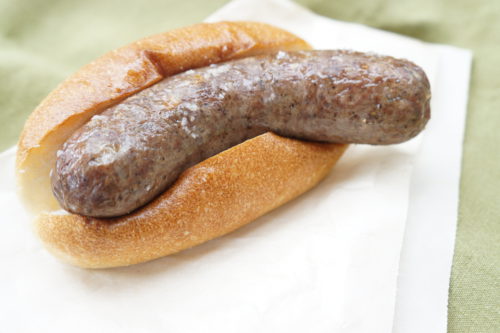 We recommend the "Jibie Dock", which is made by the members of the "Sansei Cafe Gomei Furusato no Ie" by hunting, making meat, and cooking.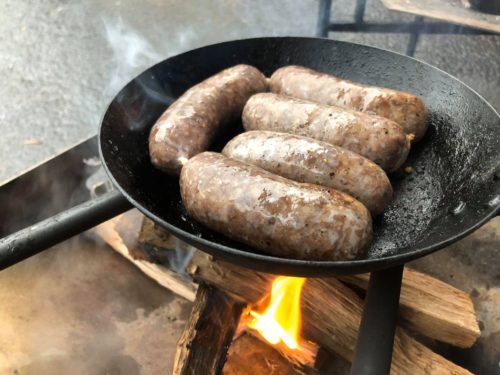 We use minced meat of five wild boar and deer, mix salt and pepper, let it sit overnight, and try to make it with as simple ingredients as possible to increase the taste.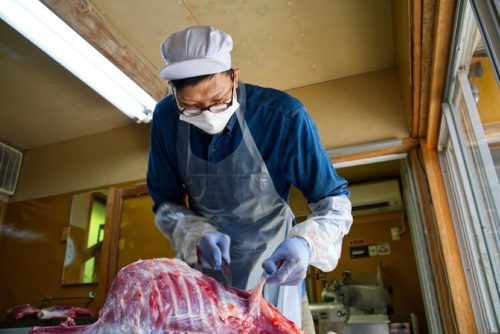 As a hunter, the members of the hometown house face the meat and cook it consistently.
I would like to convey the charm of Jibie more closely.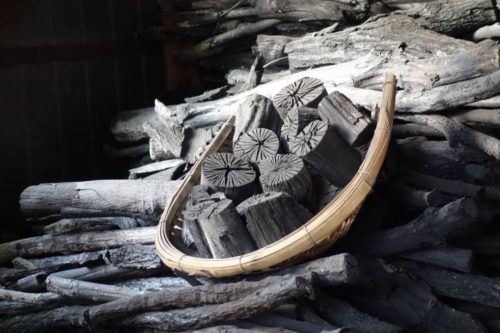 We also sell black charcoal made from thickets such as oak, oak, and oak.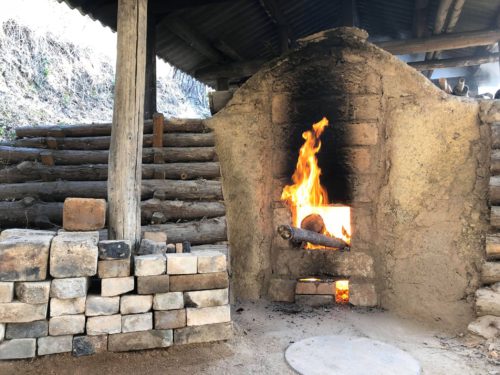 The old-fashioned kiln, which was built 30 years ago, is made entirely of local soil, including bricks.
It takes a week to bake charcoal in this kiln, which is still in active use after daily maintenance.
In Gomyo, there are many other special products such as chestnuts, natural yams, shiitake mushrooms, and firewood.
I would like to convey the feelings of people and things that continue to protect the old-fashioned way of work from the newly created "Gomyo Cafe Gomyo Furusato no Ie".
Facebook https://www.facebook.com/産直カフェ-五名ふるさとの家-105650684354190
ACCESS
760-0019 Sunport, Takamatsu City, Kagawa Prefecture 2-1
Sunport Takamatsu Symbol Tower West Passage
View more