Natural yeast bread KAINA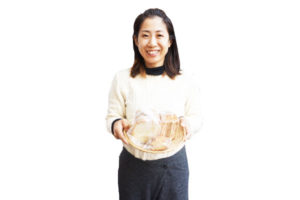 Prefectural products used
Crops from Kagawa Prefecture, including Shodoshima
Grown without pesticidesSanuki no yume'
From the shopkeeper
If you want to taste bread and baked goods that are kind to the body using crops from Kagawa Prefecture, including Shodoshima,
Yeast made with brown rice and koji from Shodoshima, seasoned fruit infused with yeast, intimate bread, organic udon wheat ``Sanuki no yumeI am making baked goods using ".
We try to use safe crops that do not use pesticides as much as possible.
Hopefully you can change your usual dining table a bit.
Yeast butter cone
It was made at "Organic Farm Manno" in Manno Town, Kagawa Prefecture.
Grown without pesticidesSanuki no yumeIs a scone inflated with yeast.
Official facebook https://www.facebook.com/horikoshikaina/

Official Instagram www.instagram.com/koubopan_kaina/ www.instagram.com/kaina_shodoshima/