Miso miso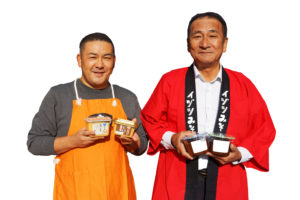 Prefectural products used
White miso
Itsu miso in Toyohama-cho, Kanonji, Kagawa Prefecture, has been a miso brewery for 6 years since its establishment in 85.
In Japan there are 18 miso brands nationwide, one of which is Sanuki White Miso,
We continue to protect culture.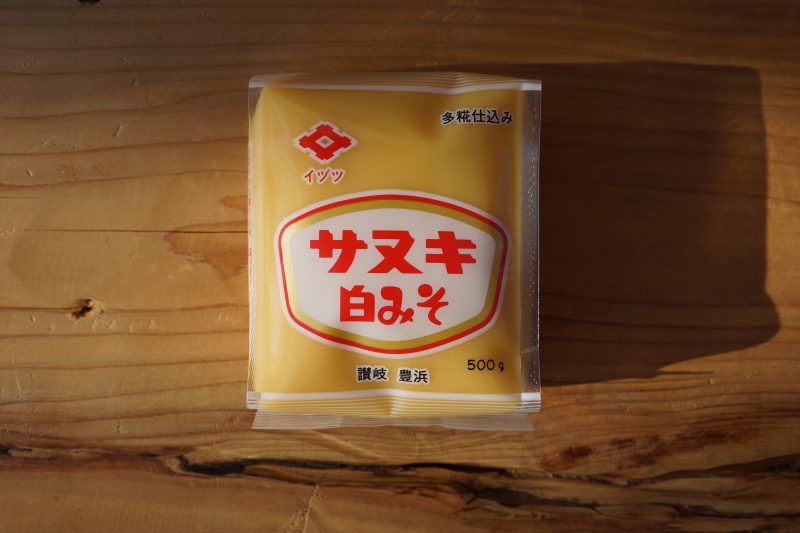 Speaking of Kagawa, the famous miso-style miso with anmochi is famous, but the miso is also white miso.
Due to the high ratio of rice and short fermentation / ripening period, the color is light,
It is characterized by its rich sweetness and smoothness, and is excellently compatible with various dishes.
White miso / cooking miso squeezes grains to the limit, pursuing smoothness and ease of cooking, and white miso simmers soybeans without steaming.
We take ingenuity that does not cause coloring to be used throughout the manufacturing process to achieve a beautiful finish.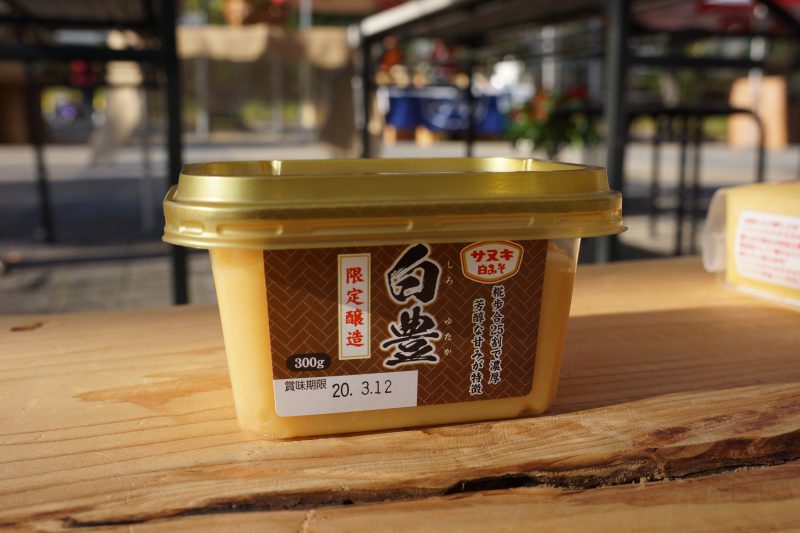 On the day of opening the store, white miso with a package familiar to supermarkets in Kagawa Prefecture
November-December seasonal limited edition koji rate (Kojibuai) 11% "Sanuki Shiramiso Hakutoyo" is also available.
* What is the percentage of koji in a miso recipe? A representation of that.
25% is rich in koji, making it a miso with a strong rice sweetness and aroma of koji.