Yamamoto sushi

Yamamoto Sushi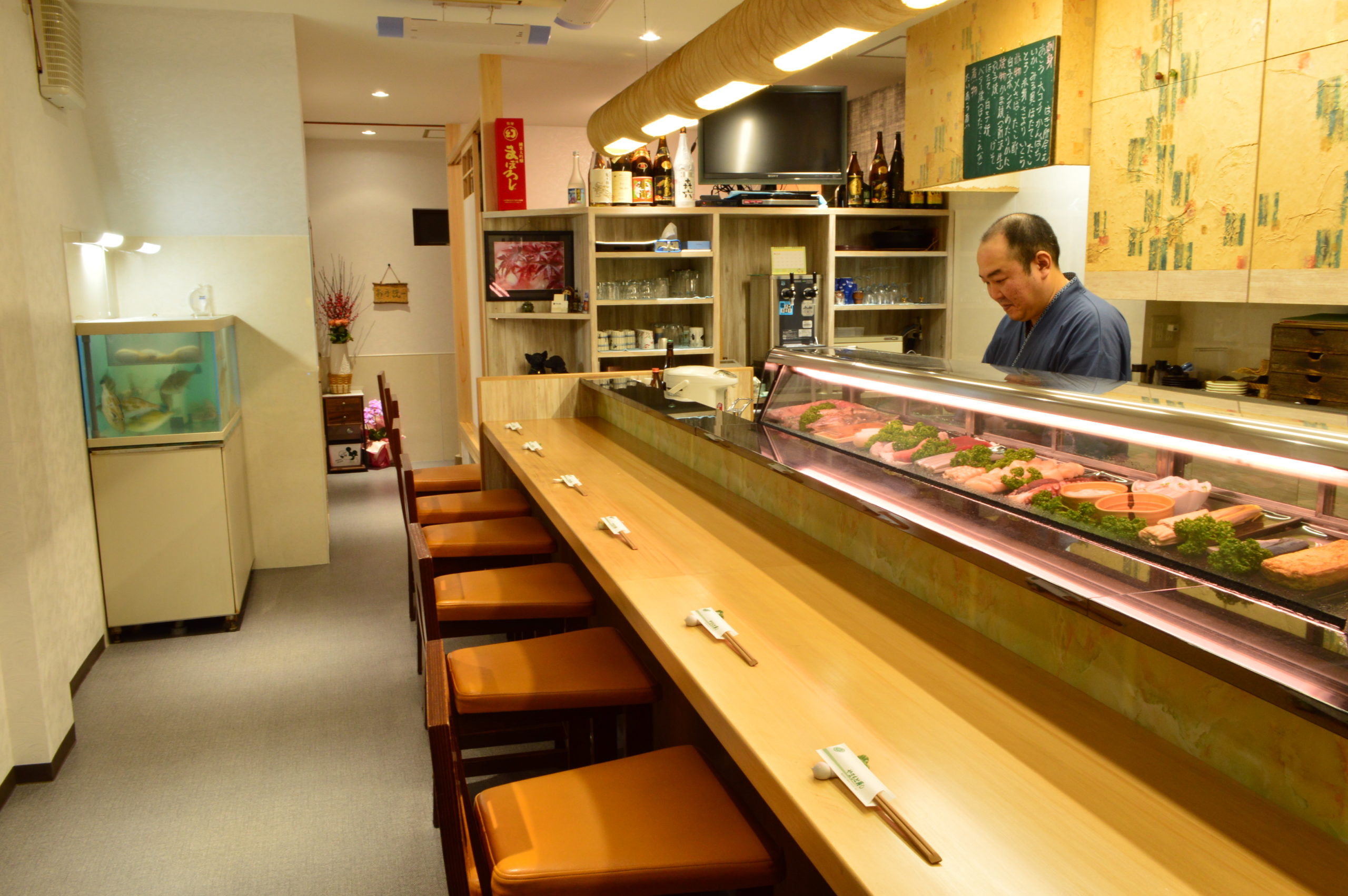 Yamamoto sushi

Yamamoto Sushi
The master chef prepares each nigiri-zushi one by one for his guests to enjoy. Yamamoto Sushi is a great place for both a casual meal and for celebrating a special occasion. As a nonsmoking establishment, it's popular with families as well. You can choose fresh seafood toppings directly from the display case on the counter. In addition to his signature sushi, the chef also offers a variety of other menu items, including sashimi and grilled and vinegared dishes which are posted daily on the blackboard inside the shop.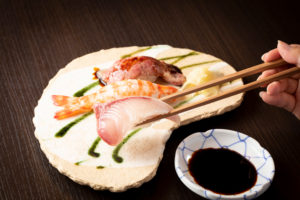 Specialty Nigiri Set (¥2,200)
The first place in Japan to successfully cultivate olives, Kagawa uses olive lees in seafood and livestock feed to produce outstanding products.This special nigiri-zushi set features three such products: Olive Yellowtail, which can only be enjoyed from mid-September to early January, Olive Prawn, eaten with a dash of salt to bring out the sweetness, and lightly seared Olive Beef served with balsamic sauce. Only offered at four restaurants belonging to the Kagawa Sushi Environmental Health Federation.
Go To Eat
香川県鮨商生活衛生同業組合
TAKAMATSU
SHOP DATA
Street Address
2-8-20 Kawaramachi, Takamatsu
Business Hours
17:00-23:00
Regular Holiday
Closed on Tuesdays