sushidokoro fukuya

Sushi Shop Fuke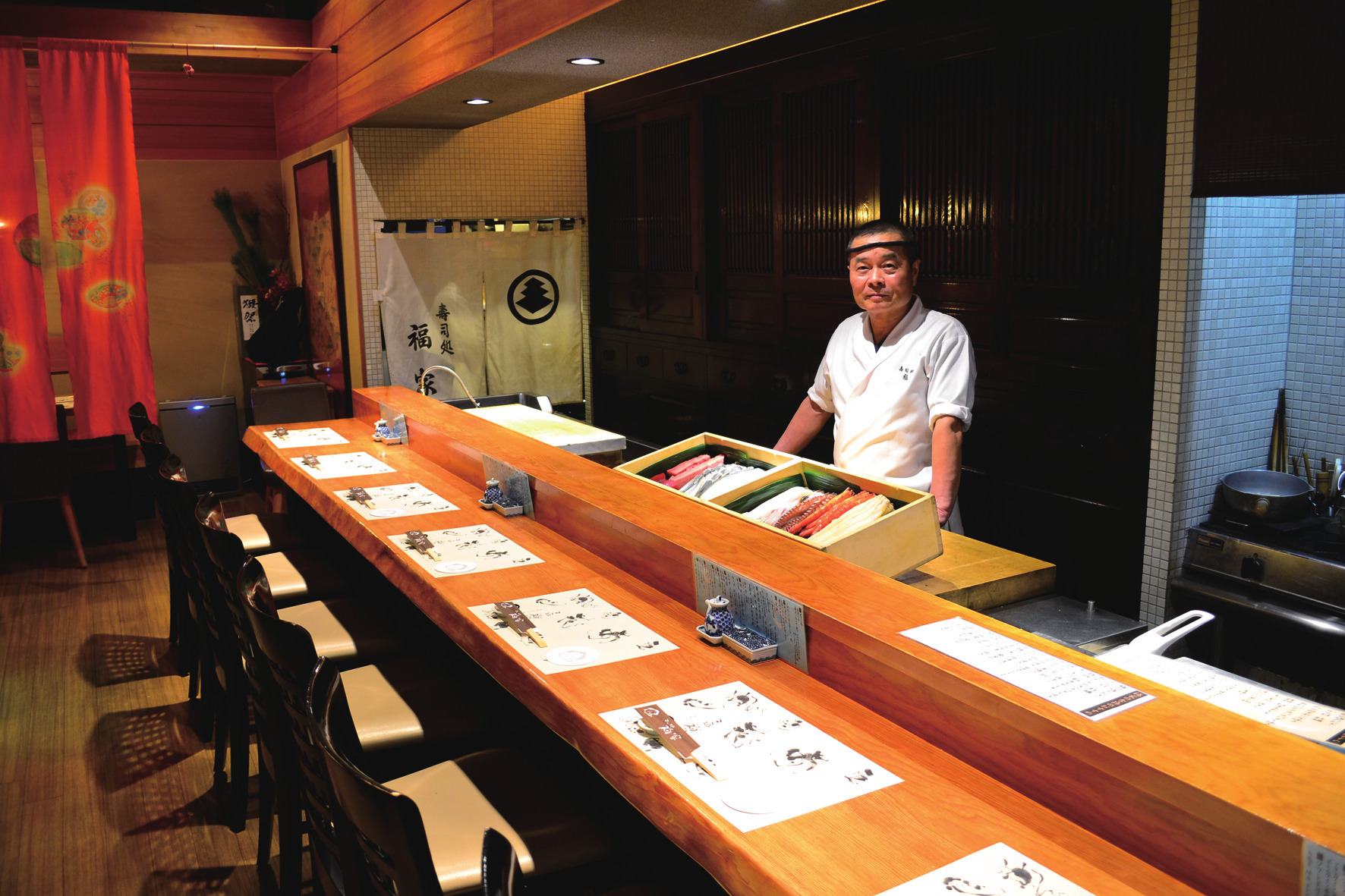 sushidokoro fukuya

Sushi Shop Fuke
Nigiri-zushi was originally called Edomae sushi meaning "in front of Edo" (present-day Tokyo) because it was made with fresh fish caught in what is now Tokyo Bay. At Fuke, the master chef carefully selects the best seafood from the Seto Inland Sea to create his very own Seto-mae sushi. The lively conversation at the sushi counter, the warm hospitality and attention to detail, and the comprehensive selection of beverages guarantee everyone a memorable evening. To taste one of the master chef's nigiri-zushi is to experience the essence of sushi.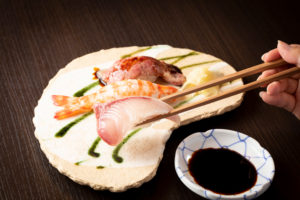 Specialty Nigiri Set (¥2,200)
The first place in Japan to successfully cultivate olives, Kagawa uses olive lees in seafood and livestock feed to produce outstanding products. This special nigiri-zushi set features three such products: Olive Yellowtail, which can only be enjoyed from mid-September to early January, Olive Prawn, eaten with a dash of salt to bring out the sweetness, and lightly seared Olive Beef served with balsamic sauce. Only offered at four restaurants belonging to the Kagawa Sushi Environmental Health Federation.
Go To Eat
香川県鮨商生活衛生同業組合
TAKAMATSU
SHOP DATA
Street Address
6-15 Furubaba-cho, Takamatsu
Business Hours
17:00-23:00
Regular Holiday
Closed on Mondays (Closed on Tuesday when Monday is a national holiday)
Parking Lot
Parking available