(日本語) サカナヤベース シライ ハナレ

Shirai Hanare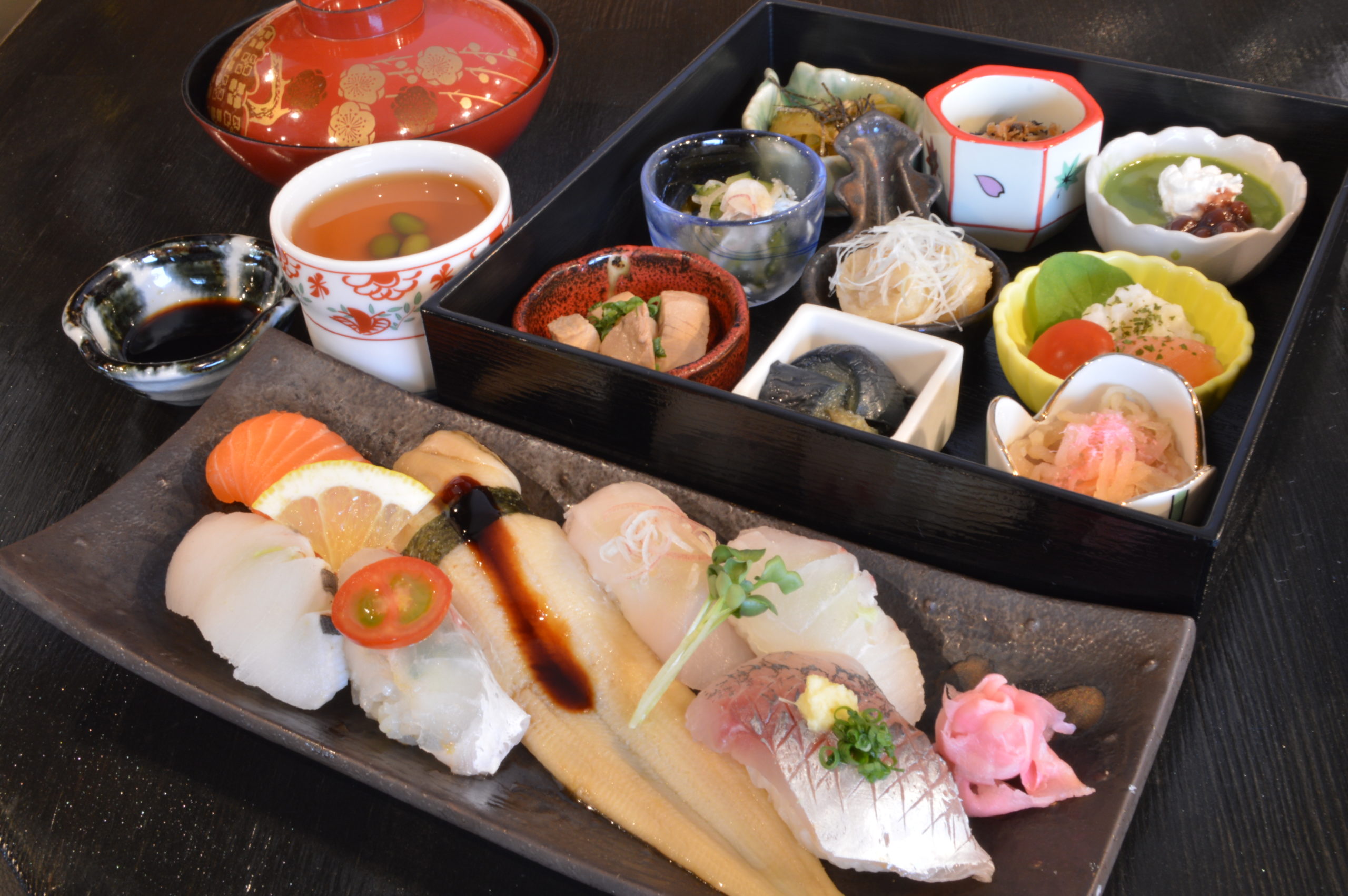 Sushi Lunch Set (¥1,500)
*Only available at lunchtime. Nigiri can be ordered a la carte in the evening.
(日本語) サカナヤベース シライ ハナレ

Shirai Hanare
Japanese cuisine featuring local ingredients is served in a renovated traditional Japanese-style house. For our lunch set, our fishing team delivers the day's catch straight from the Seto Inland Sea and the chefs transform it into a feast of fresh seafood nigiri-zushi and nine side dishes that satisfy both body and soul. We also offer dishes made with wild boar and deer as well as a comprehensive selection of craft beer.
Go To Eat
TAKE OUT
WEST AREA
SHOP DATA
Street Address
837-8 Yoshioka-cho, Kan'onji
Business Hours
11:30-14:00, 17:00-23:00, Thursday 11:30-14:00, Saturday/Sunday 17:00-23:00
Regular Holiday
Open year round