LOVE Sanuki's report
The 19th Mini Tiara
One of the major projects of Yoshimoto, "A project to live in your town", to make Japan feel good from the area. Entertainer "Kaji Tsuyoshi" who lives in Kagawa reports on local products.
reporter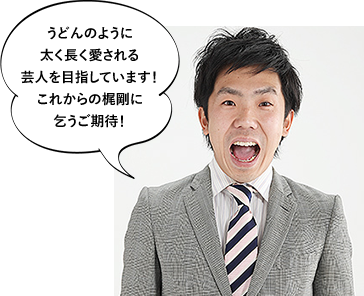 KAJI Tsuyoshi
NSC Osaka school 22nd grade
2005 Formed "Katsuyama Kaji" with Moody Katsuyama
2008 ABC Comedy Newcomer Grand Prix Newcomer Award
2010 Active as a pin entertainer
Birthplace: Mitoyo City, Kagawa Prefecture Born March 1981, 3
Check your activities!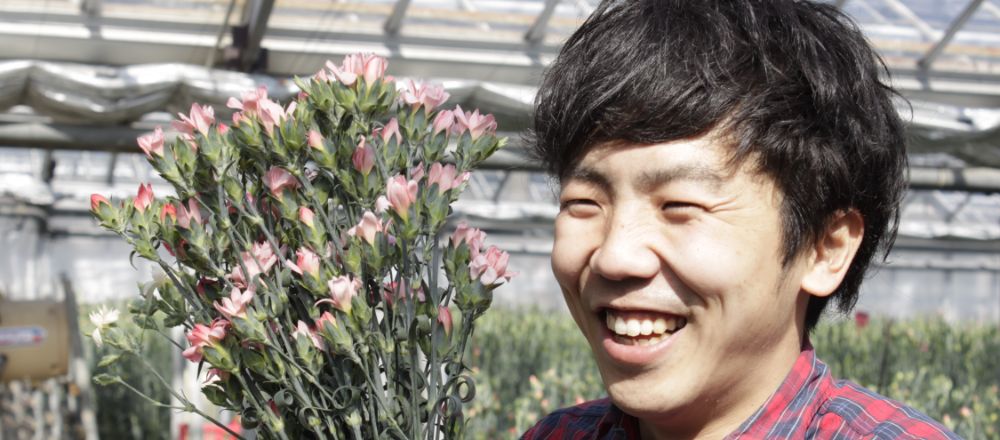 Kagawa Prefecture has a mild climate and long sunshine hours, and has long been famous for producing flowers.
This time, we report on the original variety "Mini Tiara" developed by Kagawa Prefecture.
But Kaji doesn't seem to know what "Mini Tiara" is. Is it fine?
Nurturing original varieties since 43

Mr. Kaji arrives at the Kagawa Prefectural Agricultural Experiment Station, and immediately interviews Mr. Seo, a senior researcher who had been approached.
"What is a" mini tiara "?" "Mini Tiara" is a carnation that has been grown at this test site and has been registered just a few years ago.
Kaji was surprised to hear that Kagawa Prefecture had been cultivating original varieties of carnations since the 40s!
"Mini tiara" is said to have been developed over the years by crossing various varieties such as wild species of Nadesico.

"Mini tiara" shaped like a crown

"Even small flowers are packed with various people's efforts."
After hearing the story during development, we finally met "Mini Tiara". "Women are pleased with the colors and shapes, but they are completely different from the usual carnations." The "Mini Tiara" features sharp petals like a sword and small size.
It was named because it looks like a small crown. "Mini Tiara" has already debuted in the market.

Carnations as far as the eye can see!

Kaji came to Koukaen in Shioe-cho, Takamatsu City.
Large greenhouses are lined up on the vast site. Here, more than 50 carnations are shipped every year, including the "Mini Tiara".
Here, carnations are not planted directly on the ground, but are grown on dedicated shelves called "benches." This is a common cultivation method in Kagawa Prefecture, and is a device to protect carnation from pests.
"Not only varieties, but cultivation methods are also being studied."

Recommended for flower arrangement!

It seems that "Mini Tiara", which debuted in the market since 20, has only recently been recognized by florists.
"The shipping area is gradually expanding, mainly in Tokyo and Osaka. It seems that it is often used for flower arrangements because of its distinctive shape."
"Mini tiaras" are on the market all year round, but one that is especially recommended is Mother's Day.
"I'm sure you'll be happy if you get this. Kaji was very happy, surrounded by cute flowers.
Past reports