LOVE Sanuki's report
The 13th Sanuki Gold
One of the major projects of Yoshimoto, "A project to live in your town", to make Japan feel good from the area. Entertainer "Kaji Tsuyoshi" who lives in Kagawa reports on local products.
reporter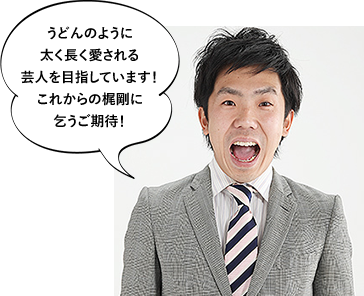 KAJI Tsuyoshi
NSC Osaka school 22nd grade
2005 Formed "Katsuyama Kaji" with Moody Katsuyama
2008 ABC Comedy Newcomer Grand Prix Newcomer Award
2010 Active as a pin entertainer
Birthplace: Mitoyo City, Kagawa Prefecture Born March 1981, 3
Check your activities!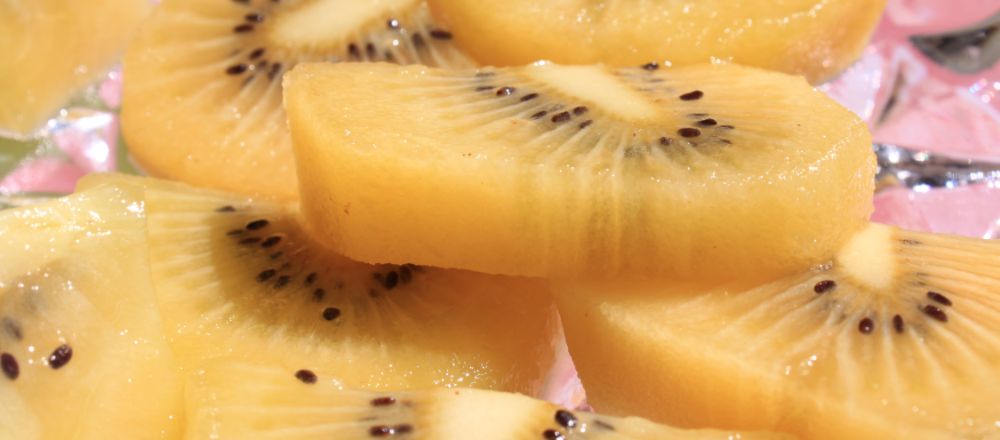 "Sanuki Sansui Fruit" is carefully cultivated under the sun and the sun.
This time, Kaji-san will report on "Sanuki Gold" as the second installment.
I knew it was kiwi, but I never saw it ...
"I'm looking forward to meeting new products from the prefecture!"
For fruit, go to the fruit store!

Kaji-san headed to "Fruit Takagi" in the center of Sakaide City.
The shop is full of seasonal fruits, such as "Shine Muscat" which was previously reported.
I asked Mr. Takagi, the owner, about Sanuki Gold.
"Sanuki Gold is a new variety born in Kagawa Prefecture. The most important feature is that the fruit is very large."
Looking at the "Sanuki Gold" in front of him, Kaji-san was surprised, "What is this kiwi?"

Big! sweet! This is Sanuki Gold

That should be it, "Sanuki Gold" was about the size of a persimmon.
"Even though this is still medium size, it grows to a pear size. And the fruit is very sweet and golden."
How sweet and golden? For Mr. Kaji who is wondering, we will have a sample.
Good scent spreads all over the store just by facing the skin.
"Sanuki Gold" in a glass bowl is certainly golden! "Wow! You can melt! It's sweet!"

Cultivated carefully one by one

"How is it better than melon? But breeding alone is not enough to make it so sweet. Sanuki Gold is carefully cultivated by wrapping each bag so that it is not damaged."
In fact, Kagawa Prefecture is an advanced area for kiwi cultivation.
It seems that various cultivation methods have been developed and practiced.
The efforts of the whole prefecture and the efforts of the producers are producing high quality kiwi so far. "I see."

Kagawa's original kiwi besides!

Kagawa prefecture's original varieties of kiwi, designated as "Sanuki Sansui Fruits," are "Sanuki Gold", "Kougi", a well-known premium kiwi, and "Kosuki", which is popular among children for its small size and sweetness. "," Sanuki Angel Suite "with red center.
"Sanuki Sansui can only be called fruit if it meets certain criteria, such as size, shape, and sugar content."
Mr. Kaji, who is satisfied with eating a lot of sweet melting "Sanuki Gold", seems to be motivated for the next report.
Past reports