LOVE Sanuki's report
The 11th Shine Muscat
One of the major projects of Yoshimoto, "A project to live in your town", to make Japan feel good from the area. Entertainer "Kaji Tsuyoshi" who lives in Kagawa reports on local products.
reporter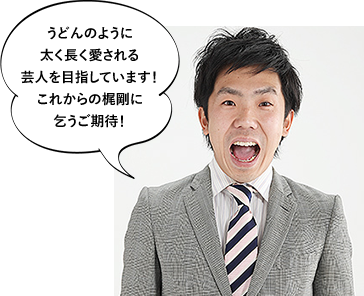 KAJI Tsuyoshi
NSC Osaka school 22nd grade
2005 Formed "Katsuyama Kaji" with Moody Katsuyama
2008 ABC Comedy Newcomer Grand Prix Newcomer Award
2010 Active as a pin entertainer
Birthplace: Mitoyo City, Kagawa Prefecture Born March 1981, 3
Check your activities!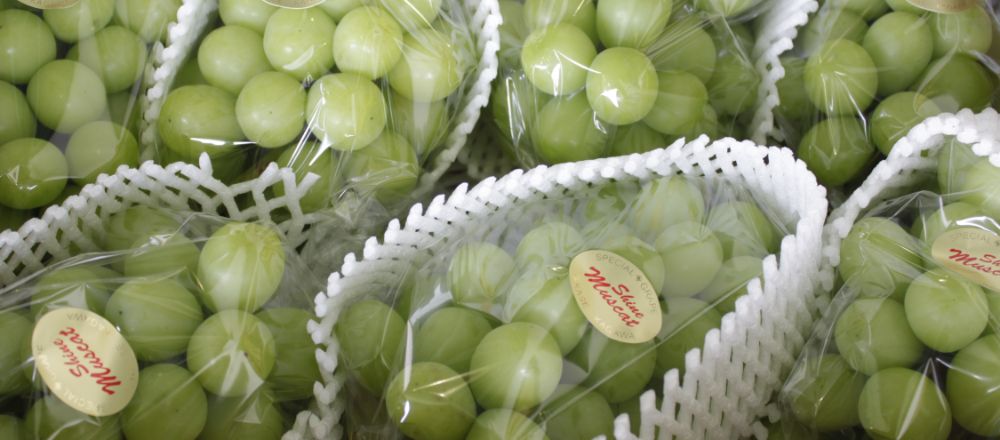 Under the sun and the falling sun, Kagawa Prefecture's fruits grown carefully
"Sanuki Sansui Fruits" can only be called those that meet certain criteria.
This time, as a first step, the new topical grape "Shine Muscat" has appeared.
Mr. Kaji reports on high-grade grapes that are still in small circulation.
This time, we will report Sanuki Sansan fruit!

A new brand of Kagawa prefecture, "Sanuki Sansui Fruit", for which the kick-off event was just held in July.
This time, Kaji-san is eager to prepare exclusive Novoli and original T-shirts. It looks good.
I came to Mitoyo City, a grape-producing area that represents the prefecture.
I visited Yano's farm, one of the few Shine Muscat producers. Hello ~!

Shine Muscat that grows

The report was hot, but it was a good temperature to enter the house. The vine leaves create a soft shade, and it is a very beautiful scenery.
All of them are hanging down from Shine Muscat, which is about to ship. It features large grains of emerald green.
"The skin is thin and can be eaten as it is. It is a very refreshing sweetness." After hearing Yano's story, Mr. Kaji immediately begged.
They harvested on the spot and let them eat!

Crispy! Sweet!

Pickle the big grain you got! "The skin is crunchy and it has a good texture ... eh ?! Uma!" Shine Muscat not only has the texture but also the sweetness and aroma that are completely different from the past grapes.
Kaji is surprised at the deliciousness that he experiences for the first time.
"If you freeze the grains, they become a natural sherbet." Mr. Yano told me how to eat.

Review of Sanuki Sansui Fruit

Next, Mr. Kaji arrives at the Shine Muscat collection site. Here, Mr. Nariyuki and Mr. Ishii from JA Kagawa Prefecture studied Sanuki Sansan Fruit further.
"Sanuki Sansui fruit can only be declared as a varieties of prefectural fruits, and it is necessary to meet certain standards such as sugar content and shape."
"The producers are also certified by the prefecture, so they are very high-quality fruits," says Mr. Ishii.
Sanuki praised fruits, which are the fruits of Kagawa's specialty that are carefully grown by everyone. Mr. Kaji has become more and more interested in knowing that there are many such wonderful things.
Past reports