Kagawa prefecture products
Bochan Nankin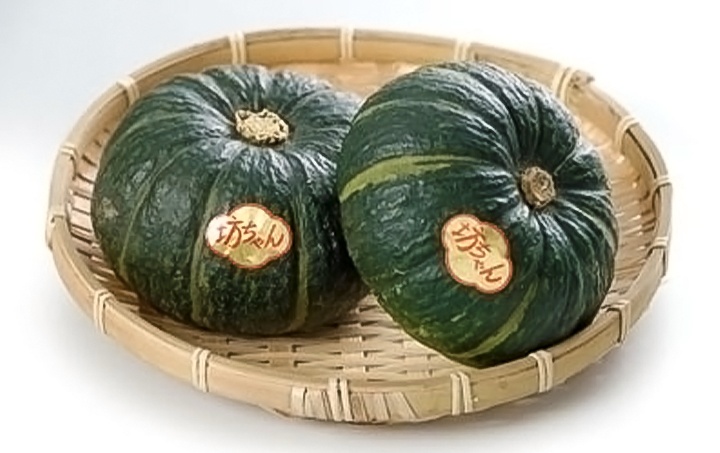 It has a higher nutritional value than a normal pumpkin, and has a strong sweetness and a crisp texture. Because the skin and the fruit are soft and mini-sized enough to fit in the palm of your hand, they are easy to handle even with a kitchen knife at home, and it is also attractive to use up.
Seasonal season

Time to go around Peak season (seasonal season)
Main production area

The whole prefecture
Boiled, steamed and baked, you can eat any delicious way. It is enough to cut it to a suitable size, wrap it in plastic wrap, and heat it in a microwave until it is soft. Because it is a small size, it is fashionable even as a tableware, such as hollowing out the inside and packing salads and soups using fruits. Various ideas are fun ingredients.