Kagawa prefecture products
Mini tougan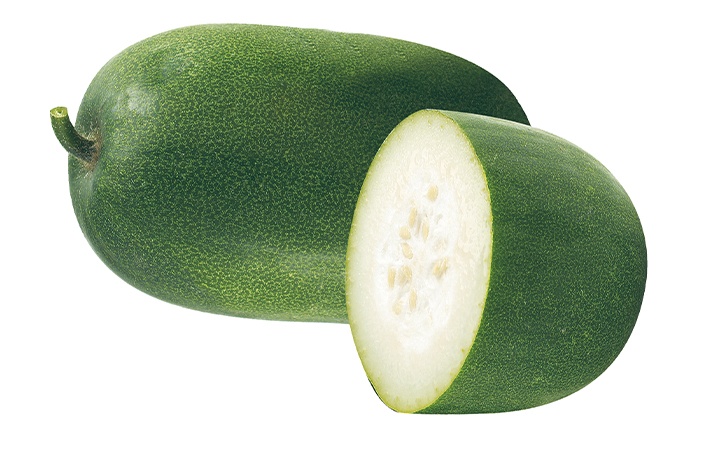 If you write it in kanji, it is "winter melon", but it is a summer vegetable, and it is an annual of Cucurbitaceae. Normal tougans can be as small as 1 kg to 5 kg for large ones, but mini-togans are characterized by being as small as 10 to 1 kg. If you place it in a well-ventilated place, it can be stored until winter. More than 1.5% of the fruits are water and low calorie. Cultivation started about five years ago in Kagawa Prefecture.
Seasonal season

Time to go around Peak season (seasonal season)
Main production area

Takamatsu
Tougans, which can be preserved if left in a circle, will be damaged if they are not eaten as soon as they are cut. On the other hand, mini togans are small and easy to handle at home and easy to eat. It is often used in Chinese and Japanese cuisine, and it is the true value of the gangan that gives a gentle taste if it is made into a soup or boiled dish with a pale taste.