Kagawa prefecture products
Pickled Green Olives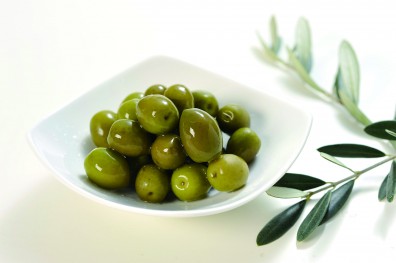 Pickled green olives have a fresh, fruity aroma and rich flavor. This luxurious taste can only be found in fresh local produce. Try one, and you won't be able to stop!
Seasonal season

Time to go around Peak season (seasonal season)

1
2
3
4
5
6
7
8
9
10
11
12
Main production area

Shodoshima / Kokubunji
Pickled green olives are made by removing the astringent taste from freshly harvested olives and pickling them in a brine of salt water. These olives are produced without the use of artificial flavors or preservatives, and are full of vitamins and minerals, making them safe to eat and highly nutritious. Compared to olives grown overseas that are pickled in vinegar or oil, pickled green olives from Kagawa are incredibly fresh. Locally grown olives can be delivered to customers as early as two weeks after harvesting. Because growers want you to enjoy the flavor of olives at their peak of freshness, pickled green olives are only available for a limited time in the fall. Take a bite, and savor the fruity aroma and rich taste of olive oil. Pickled green olives are not only delicious eaten on their own as a snack, but also great in salads or deep-fried tempura.
Prefectural products company
RERATED PRODUCTS