Kagawa prefecture products
Sanuki salmon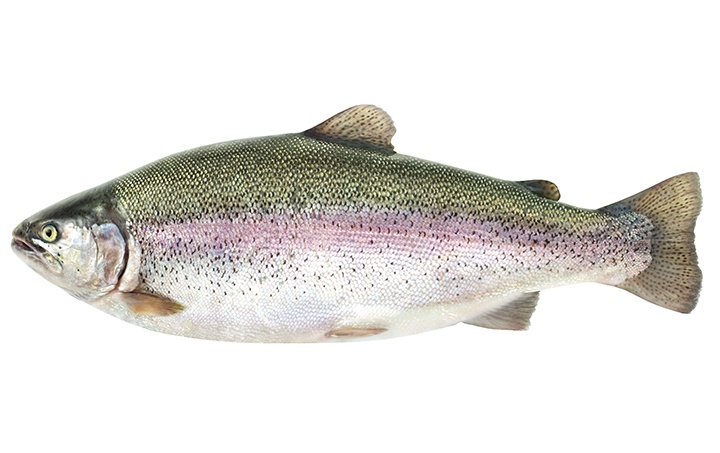 Sanuki Samon is a trout salmon (sea-cultured rainbow trout) that has been sea-cultured in Shido Bay. In December, when the temperature of the Seto Inland Sea falls, fry of about 12 cm is placed in a net cage and raised for about five months. It is shipped for a limited time every year from late April to late May. The water temperature of the Seto Inland Sea from winter to spring is suitable for growing trout salmon, and it grows in Sanuki Samon, which has little odor and moderately fat. The reason that the Sanuki Samon cultivation began was that the Great East Japan Earthquake hit the salmon cultivation and fishing grounds along the Tohoku coast, causing inland fry producers to be unable to ship fry. This was triggered by the fact that people learned and purchased fry with the meaning of supporting the stricken area. In the winter of 25, when the earthquake struck, the prefecture's first trout salmon farming started.
Seasonal season

Time to go around Peak season (seasonal season)
Main production area

Shido, Naoshima, Hikida
Sanuki Samon is grown healthy with a special diet containing four types of herbs such as cinnamon and ginger. Also, unlike imported salmon, which takes several days from shipment to consumption, various measures have been devised to reach consumers with high freshness in a short period of time, such as shipping the product immediately after being landed. The body is crisp, has little fish smell, and has a refreshing taste with a refreshing taste. The red color is very vibrant, and raw food such as sashimi and carpaccio is recommended.
Prefectural products company
(Sale of processed marine products)

1402-23 Tsuda, Tsuda Town, Sanuki City, Kagawa Prefecture

TEL.0879-42-3037 FAX.0879-42-2595
RERATED PRODUCTS