Delicious recipe collection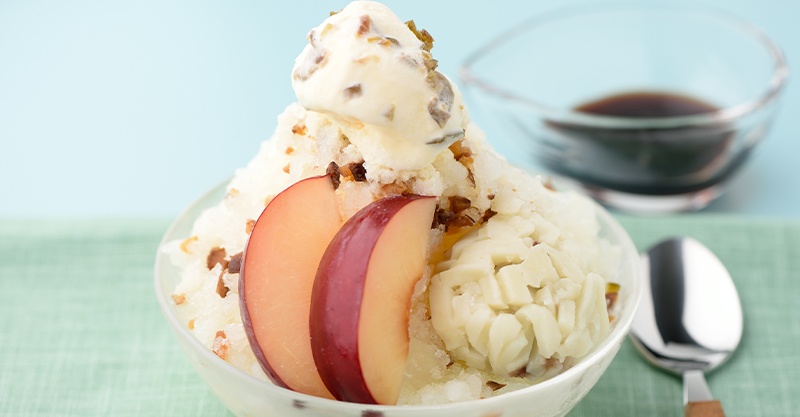 Ingredients
Iriko

10 tails

Milk gelato

200cc

Olive glasse

8 tablets (8 equal parts)

Soy sauce

1.5 tablespoons

Rare sugar sweet

2 tablespoons

Udon

1/2 bag

Soy sauce beans

8 tablets (8 equal parts)

Sumomo

2 individual

White miso

4 tablespoons

potato starch

2 tsp

Bean jam

1 tbsp and 1 tsp
Method
Soak the iriko in water for 30 minutes, put it in 500cc of water, and heat it for 5 minutes. After 5 minutes, melt the white miso and freeze in the freezer.

Mix the milk gelato with the olive glace cut and refreeze.

Chop the udon into 5mm squares, mix it with water-soluble potato starch (1 tablespoon of potato starch and 1 tablespoon of water), put 600 teaspoon of bean paste on it, wrap it in a drawstring bag, and heat in a microwave oven at 30W for XNUMX seconds.

Heat soy sauce, rare sugar sweet, 2 teaspoon of starch, and 100cc of water to make sauce.

Shake ① and mix the soy sauce beans that have been chopped on the way with the sauce several times to make shaved ice.

XNUMX) Gelato, XNUMX) Udon noodles, topped with half-cut plums, and add sauce to taste.