Delicious recipe collection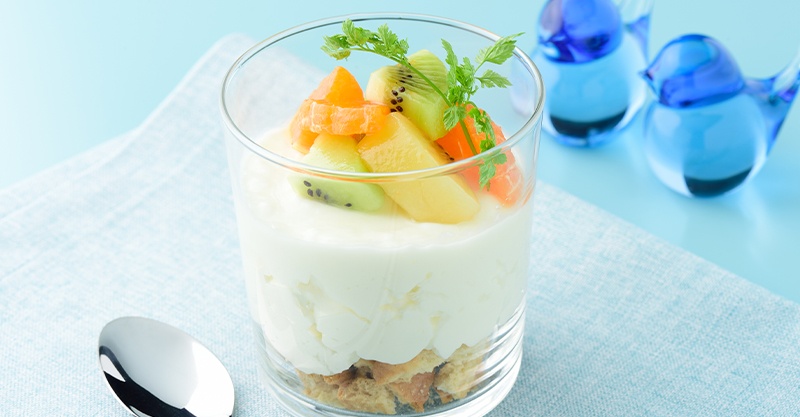 Ingredients
Sanuki Gold (Kiwi fruit)

1 individual
Perfume (kiwi fruit)

1 individual
Wenzhou oranges

1 individual
Rare sugar sweet

3 tablespoons
chervil

Appropriate amount
For fruit
Rare sugar sweet

1 tablespoons

lemon juice

1 tablespoons
Method
Cut the fruit into bite-sized pieces and combine with 1 tbsp rare sugar sweet and 1 tbsp lemon juice.

Keep fresh cream for 6 minutes.

Crush the biscuits.

Put the milk in a pan and warm, then put the gelatin in and melt.

Add 04 tablespoons of rare sugar sweet to 3 and mix.

Cool down to 40 ° C or less and add lemon juice and brandy.

Add the whipped whipped cream in three portions.

Put the crushed biscuit in a glass and pour the mousse into it.

Cool in refrigerator for about 1 hour.

Once set, decorate the fruit and chervil.